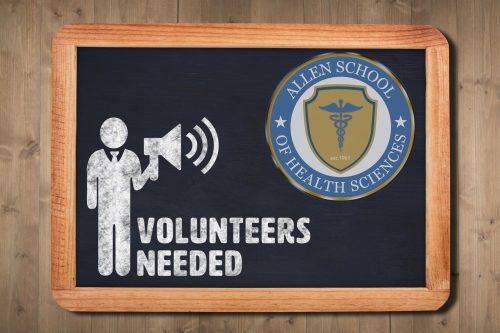 Resume Building – Volunteer positions can play a vital role in building your resume as you begin your new career. Not only will it help build your experience in the field, it will also show potential employers that you are dedicated to being truly successful as you start looking for a new position. If you have never had any job in the field of healthcare, volunteering is a great way to pick up some experience.
Create Connections – Volunteering will help you meet other people already working in the field of healthcare. They may know of open positions you can apply for or have sound advice that will help you get an advantage over other potential job candidates. They can also be a valuable resource for work references as you start to fill out job applications.
Find Your Passion – Volunteering in many different settings and patient populations will help you determine what type of work you may want to do in the future. Who knows you may have always felt drawn to pediatrics, but after volunteering in a geriatric unit you may realize that your true calling is working with the elderly.
Push Your Limits – While we strive to create as life-like a setting as possible in the classroom, nothing beats real-life experiences. When you volunteer with real patients who truly need your help you will realize that some things can only be learned by doing. You will build your skills and also build your character as a person and a healthcare provider.
Volunteering is Rewarding – No matter what setting you choose to volunteer in you can be proud of yourself and your work. Not only will you be a better person, but you will be making life better for those around you as well. Even a simple act of kindness on your part can be enough to change someone's whole day.
So what are you waiting for? There are a variety of settings looking for volunteers just like you. Many hospitals are looking for help with things like patient transport, child enrichment activities, and patient support. Retirement communities often need volunteers to help with resident activities that can include a wide variety of ways for you to help. If you prefer something more flexible look at events like walks or runs, fund raisers, and community fairs. For more ideas on places you can volunteer please contact your student services advisor.