Success in Healthcare Education Since 1961
For over 60 years, the Allen School of Health Sciences has built a reputation for being a dedicated institution in training graduates to become successful healthcare professionals. To date we've launched the careers of thousands of healthcare professionals in many aspects of patient care, including Medical Assisting and Nursing Assistant professionals.
Course Length
Students can graduate in less than a year.
Small Classrooms
Smaller classes that allow for hands-on training and individualized attention.
Core Curriculum
Students only take the classes needed to be a medical professional.
Career Services: Post-Grad Assistance
We enable students to pursue their healthcare industry dreams affordably.
Call Now To Reserve Your Seat
Healthcare Training Classes Start Soon
Do YOU have what it takes to be our next success story? Classes are enrolling now. You can find the Allen School of Health Sciences three campus locations in Brooklyn, NY, Jamaica, NY and Phoenix, AZ. Contact us today to learn why our accredited healthcare programs provide you an incredible opportunity to succeed, and why we have continued to hold the confidence of employers in the Allied Health Industry for more than half of a century.
Learn More
Did You Know?
The Allen School of Health Sciences has been family owned for three generations?
Jamaica, NY
The story of the Allen School begins at our Jamaica, NY campus in 1961. This campus was originally conceived to provide Medical Laboratory Technician and Medical Assistant training to the residents of Queens. Along the way, we also offered a Medical Office Assistant program, but has since been discontinued. Today this is our main campus, conveniently located in Jamaica, Queens.
Available Programs
Medical Assisting
Nursing Assisting
Learn More
Did You Know?
The teaching staff at the Allen School of Health Sciences is made up of Doctors, Nurses, and Other Healthcare professionals with REAL world experience
Phoenix, AZ
If our New York campuses aren't convenient for you, consider getting your training as a Medical Assistant in sunny Arizona! With the expansion to our Phoenix campus, we've headed west with the same quality education our New York students enjoy in our medical assisting programs and our nursing assistant programs.
Available Programs
Medical Assisting
Healthcare Management
Learn More
Programs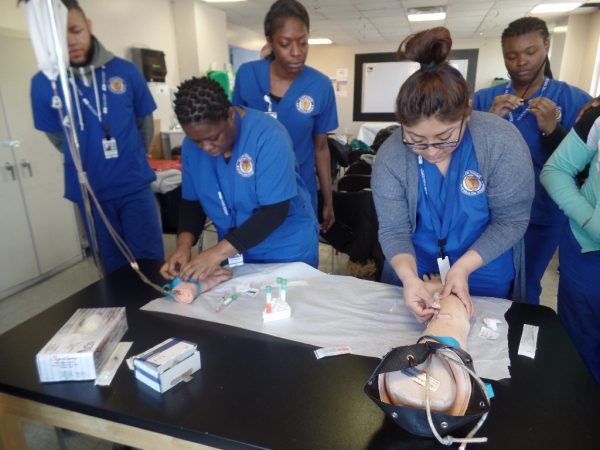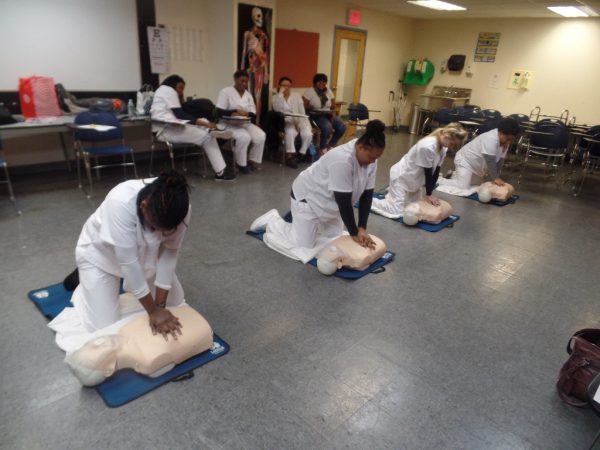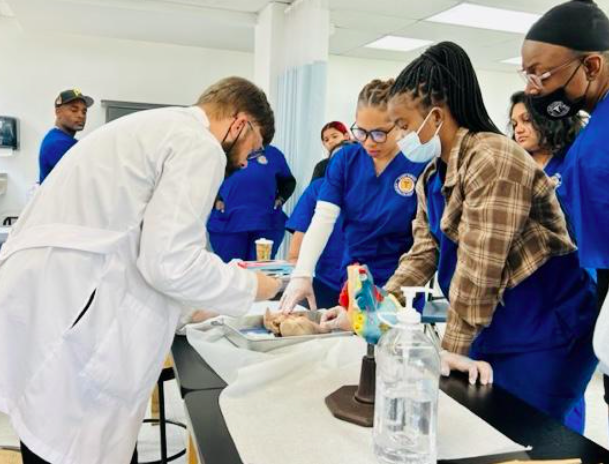 Launching Your Career in Healthcare
Do you daydream about what it would be like to have a more fulfilling career? Would you like job security, great benefits and the excitement of being a part of an ever-growing field? Kick-start your career in the healthcare industry with the accredited healthcare training classes from The Allen School of Health Sciences.
Your education is the foundation for your future. Why would you entrust that to just anyone? At the Allen School, we've been launching successful healthcare careers for over 60 years!
One of our medical assisting programs graduates may have even checked you in at your last doctor's appointment, while one of our nursing assistants may be taking care of a member of your family at this very moment.
Don't Wait! Healthcare Training Classes Start Soon
Whether you want to become a medical assistant and enjoy the job security of working in a busy medical office, or become a nursing assistant and help take care of people in the most vulnerable times of their lives, the Allen School can prepare you to step into a profession you can be proud of.
For the convenience of our students, we have campuses in three separate locations: Brooklyn, NY; Jamaica, NY; and Phoenix, AZ.
Which program is right for you? Visit one of our campuses today and get a taste for how a rewarding career in the healthcare industry could change your life. Click Here to read more Stories of Success!
Stories of Success
Thousands of Allen School of Health Sciences graduates have learned the office and clinical skills necessary to launch their healthcare career. Read their stories and you will see that attending Allen School of Health Sciences and learning valuable skills is, in fact, the right choice.
Candice Mauria Rush

Medical Assistant

After graduating from Allen School, I went ahead and became a registered Medical Assistant. I just got accepted to Kings Borough Community College to become a registered nurse. I would like to thank the staff at the Allen School for believing in me and helping me make my dream a success and reality. A special thank you to Ms. Townsend, Ms. B, Ms. Bhola, Ms. Brooks, Mr. Wise, Joe, and the rest of the staff. Will always be ALLEN STRONG wherever I go.

Melissa Madera

Medical Assistant

Since I was a little girl, I have always wanted to become a pediatrician. Thank you to the Allen School for giving me an opportunity to see what it is like to work in the medical field. I fell in love with patient care. I was born for this, and it is where I want to be. Never give up on what you want to achieve in life because only you can reach that goal. Future MD in the making.

Lisa Marie Trotman

Medical Assistant

After graduation, I continued to work with the physician I was paired with during my internship. This opportunity provided me with much more knowledge so that it was not just an internship anymore. She became my mentor. I am now a Senior Patient Care Coordinator in the Otolaryngology Department at Weill Cornell Medical College. I plan to continue my education within the university to advance my career. With the help and support of my family and the Allen School, I have a lot to be thankful for. Thank you.

Natasha Grant

Nursing Assistant

My future plan is to advance in the medical field to become a RN. I would like to give a big thank you to the Allen School of Health Sciences (especially Miss. Gabriella) for helping me start my career journey. It wasn't easy making sure assignments were done timely in addition to dealing with life challenges, but my hard work paid off. Continue to encourage students who may not be financially stable to start their career paths. The Allen School has the best instructors and management team to help you on your path to success. I am proud to be an Allen School of Sciences graduate. I did it. you can too. Best instructors (Miss Townsend, Mr. Kundu, Dr. Almari, Mrs. Brooks, and Miss Bowlers)

Vanita Harnandan

Medical Assistant

When I first enrolled for the Medical Assistant program, I had a 3-month-old baby. The day after my enrollment, I found out I was expecting again. I was ready to drop the program without even giving it a try. My husband told me that being a mom didn't mean I had to quit my studies. I am now a graduate. My message to incoming students is: Don't give up without trying. You never know what you are capable of doing unless you try.