The original "Evidence of Job Security" post
was so well received, we decided to make a regular feature of it.  Here are some more people proving that
nursing assistants will continue to be in very high demand
for the foreseeable future.  So if you've been considering taking nursing assistant training but wondered about the prospects for employment over the long term, worry no more! Motorcycles are a predictable source of injury sending hundreds of thousands of Americans to emergency rooms every year, but these two foolish riders take the danger to a whole new level.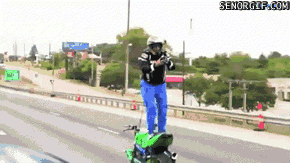 Some motorcycle enthusiasts may be better off watching from the sidelines.  Ouch!  That's gonna
definitely
leave a mark!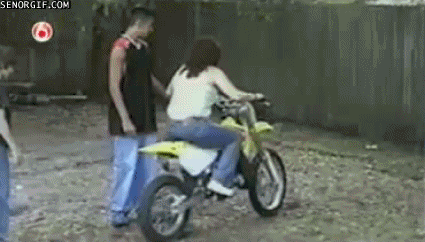 Of course, "Full Contact Extreme Limbo" is another questionable activity causing people to find themselves in need of medical attention.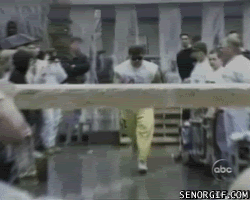 Any way you look at it, the world is full of people with poor judgment, ensuring the medical industry will remain the powerful job creator it continues to be.  Sign up today to become a certified Medical Assistant!