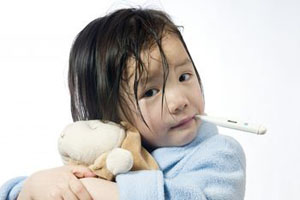 It seems like we're writing posts like this one with increasing frequency.  I am referring to posts wherein
we bring an emerging public health threat to the attention of our students taking nursing assistant courses.
This time we're reporting on the emergence of a respiratory virus known as Enterovirus D68.  This illness has hospitalized patients in more than 21 states so far and has recently been reported in the New York area.  What is most distressing about this illness – which has symptoms similar to those of a common cold: fever, runny nose, couching and sneezing, body and muscle aches – is the fact that it seems to target young children the most. While enteroviruses are not new and infect as many as 10 to 15 million people each year, the D68 strain is notoriously virulent, having been known to medical science since it emerged back in the early1960s. The strain is known to cause significant respiratory distress and is particularly dangerous for those with asthma.   Worse, there is no known treatment or inoculation against it.  Those diagnosed are typically treated with intravenous liquids, oxygen treatments and over the counter remedies. According to the Washington Post, " After a surge in cases of severe respiratory illnesses last month popped up in Illinois and Missouri, the CDC ran tests and determined dozens of the children who were hospitalized there tested positive for a rare enterovirus strain. Most recently, Alabama and Washington state hospitals have seen an influx of sick children. Georgia, Michigan, Ohio, Oklahoma and Utah are also now investigating cases of respiratory illnesses, CNN reported. The CDC since confirmed nearly 100 cases in six states: Colorado, Illinois, Iowa, Kansas, Kentucky and Missouri. Some state laboratories may have confirmed cases too, but those were not included in the CDC's total." With the illness seemingly making its way into the area with cases reported in Connecticut and New York, it seemed like a good time to let our nursing assistant trainees know about the emerging threat so they'll be fully prepared when they complete their course of study and matriculate into the job force.