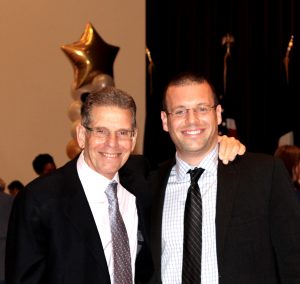 JAMAICA, QUEENS, NY (PRWEB) OCTOBER 06, 2016
The Allen School of Health Sciences, one of the nation's most dedicated institutions in training graduates to become successful healthcare professionals, is commemorating its 55th year. "My family is honored to be able to help thousands of students start a career in the medical field," said Jason Teich, President of Allen School of Health Sciences.
In December 1961, Allen School of Health Sciences, then known as Allen School for Physicians' Aides, was incorporated for the purpose of providing residents of the Jamaica, Queen's area with a quality professional institution offering Allied Health Programs. Its first class graduated in June of 1962.
Loretta Teich, grandmother of current President Jason Teich, who is the third generation of the Teich family to run the Allen School of Health Sciences, purchased the institution in January 1980. She had owned an employment agency prior to buying the Allen School and realized that applicants lacked the training they needed to be successful. Soon the Allen School became a full-time passion for Mrs. Teich and she sold her employment agency to focus solely on the school and the training it provided. As the business began to grow, her son Robert started working with her and they expanded the school to include a new campus in Brooklyn, NY.
In 2001, the Medical Assistant training program was added to the curriculum and is currently in its fifteenth year of successfully producing quality medical assistant students to the New York and Phoenix areas. In 2007, the school expanded to a national level and began to offer an online Medical Insurance Billing and Coding program. This program is unique in that it is taught entirely online with live lectures and classrooms, unlike many programs that do not offer students the advantage of learning from someone in real time. "It's as close to an actual classroom environment as can be achieved in an online setting," added Teich.
The Allen School is also proud to have multiple staff members who have been with the institution for decades. In fact, the Campus Director, Jill Luke, of the original Jamaica campus is celebrating well over thirty years with the institution.
"Knowing people have many choices when it comes to higher education, I encourage them to explore the Allen School of Health Sciences and all that it has to offer," concluded Teich. "On behalf of the entire institution, we look forward to seeing you become part of our family."
About Allen School of Health Sciences Since 1961, the Allen School of Health Sciences has provided quality Health Science programs in the Greater New York City area, including Medical Assistant, Nursing Assistant and Medical Insurance Billing and Coding. It seeks to educate students on how to think critically, analyze, solve problems, and communicate effectively through an enriching academic experience. Allen School of Health Sciences has campuses in Jamaica, Queens and Brooklyn, NY, and Phoenix, AZ. For more information, please call (888) 620-6745, or visit http://www.allenschool.edu.
About the NALA™ The NALA offers small and medium-sized businesses effective ways to reach customers through new media. As a single-agency source, the NALA helps businesses flourish in their local community. The NALA's mission is to promote a business' relevant and newsworthy events and achievements, both online and through traditional media. For media inquiries, please call 805.650.6121, ext. 361.