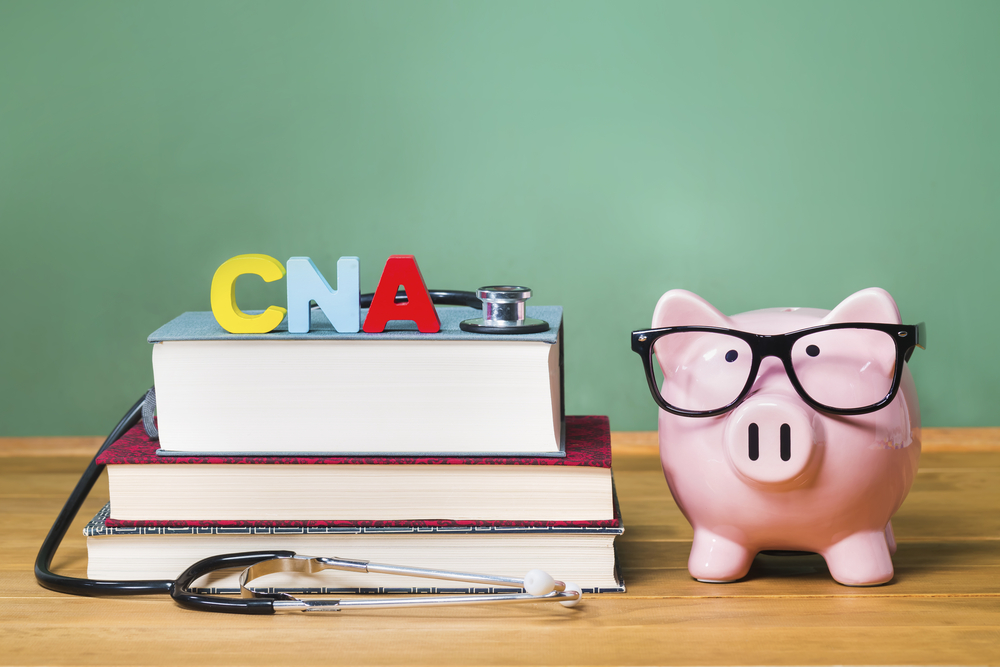 A Certified Nursing Assistant (CNA) career is an essential piece of the healthcare industry, as well as a highly sought-after profession amongst those pursuing work in healthcare. It offers flexibility, a good salary, and opportunities to make a difference. At the Allen School of Health Sciences, we've specially tailored our premier Nursing Assistant Program to provide the education and skill set you'll need to prepare to sit for the CNA Exam and begin working towards your dream job!
The CNA Exam also called the Nurse Aid Assessment Program (NNAAP) Exam, is offered by the National Council of State Boards of Nursing (NCSBN). Earning this certificate verifies your proficiency as a nurse aid, and is essential to becoming a top job candidate. And while taking such an important test may appear stressful, it doesn't need to be! The Allen School training is designed for success, and goal-oriented preparation will help you feel confidence and composure heading into Exam Day.
Below are five CNA Exam prep tips that will help you begin to understand the process of certification and how to study for success: 
You Must be Eligible
To take the CNA Exam, you must meet training and educational requirements by first completing an accredited nursing assistant program. While eligibility guidelines do vary slightly by state, enrolling at The Allen School for your CNA training will ensure you graduate with this eligibility. 
CNA Test Content: Know What to Study
To verify that you've gained a comprehensive education, the CNA exam will test your fundamental knowledge of nursing; your understanding of teamwork as it applies to working alongside other healthcare professionals; and your grasp on state regulations and regulatory agencies. The breakdown as outlined by teachingsolutions.org is as follows:
Physical Care Skills

Daily living activities

Fundamental nursing skills

Restorative skills

Psychosocial Care Skills

Emotional and mental health needs

Spiritual and cultural needs

Role of the Nursing Assistant

Communication

Client rights

Legal and ethical behavior

Healthcare teamwork
CNA Test Application: Know How You'll be Tested 
The test itself is administered in two sections – a written exam and a clinical skills test.
The written portion of the CNA Exam is primarily multiple-choice. For example:
When a person is admitted to the nursing home, the nursing assistant 

should expect that the resident will:

Have problems related to incontinence

Require a lot of assistance with personal care

Experience a sense of loss relating to the life change

Adjust more quickly if admitted directly from the hospital
The clinical portion is hands-on and requires that you demonstrate on-the-job skills under the observation of a test proctor. Skills you may be questioned on include:
Taking and recording patient blood pressure

Feeding, bathing, and dressing a patient

Assisting range-of-motion exercises
While it is not mandatory, you might find it helpful to voice aloud each step as you go, as it can further showcase your knowledge and even help keep your mind focused.
Take Advantage of
 

Clinical Skills Prep and CNA Practice Exams

The Allen School offers free clinical skills practice before the exam, to prepare you for the hands-on reality. Better still, each campus is a certified testing location and enables you to test exactly where you've trained.

In addition to your formal training, utilizing online practice tests to aid your CNA Exam prep will allow you to approach exam day feeling confident and prepared.

We encourage you to look into such helpful sites as uniontestprep.com, CNA.plus, and practiceCNAtest.com.
Know What Comes After
Because state personalizes the CNA Exam based on individual rules, regulations, and procedures, your score will be determined by an advisory committee of healthcare personnel. See the National Council of State Boards of Nursing's website at www.ncsbn.org to learn more about the state scoring metrics in the state of your chosen Allen School campus.
Scores may be delivered via mail, email, phone call, or even – if testing was administered at a testing center by computer – immediately. 
We believe that a prepared state-of-mind is a confident state-of-mind and that both are key factors to earn your Nursing Assistant credential successfully. Contact The Allen School to enroll today!