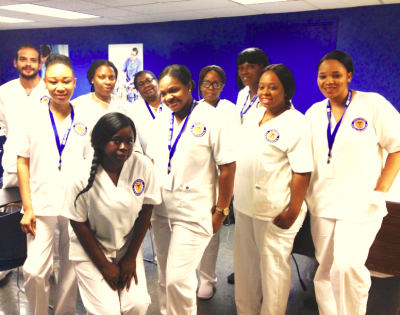 They Help Patients
Mostly by helping patients perform tasks they may no longer be able to like basic grooming, assisting them to move in and out of bed, showering or bathing, and serving meals
Listen to Their Patients
Many time patients will tell things to a nursing assistant that they didn't mention when a higher level healthcare provider assessed them. Nursing assistants spend way more time with their patients and must listen carefully for any information that should be passed along to a higher level healthcare provider.
Measure Vitals
NA's will often assist in taking and recording basic vital signs like weight, temp, and blood pressure and then record them in their institutions electronic health record system. So strong clinical skills are a must.
House Keeping
A patient who cannot properly care for themselves often needs help keeping their room and belongings in order. A nursing assistant can play an important role in helping a patient feel comfortable by helping them keep their room and belongings clean and orderly.
Tend to Your Patients Issues and Problems
You are often one of the people who will have the most contact with your patient and as you go about your daily tasks it's important to monitor any issues your patient may have, such as bedsores.
It takes a very special person to be a Nursing Assistant.
There's a lot of hard but rewarding work associated with this position. If you think you are ready to make a difference in your life and the lives of others by becoming an NA please contact us today! Be sure to visit
www.allenschool.edu
for more info.