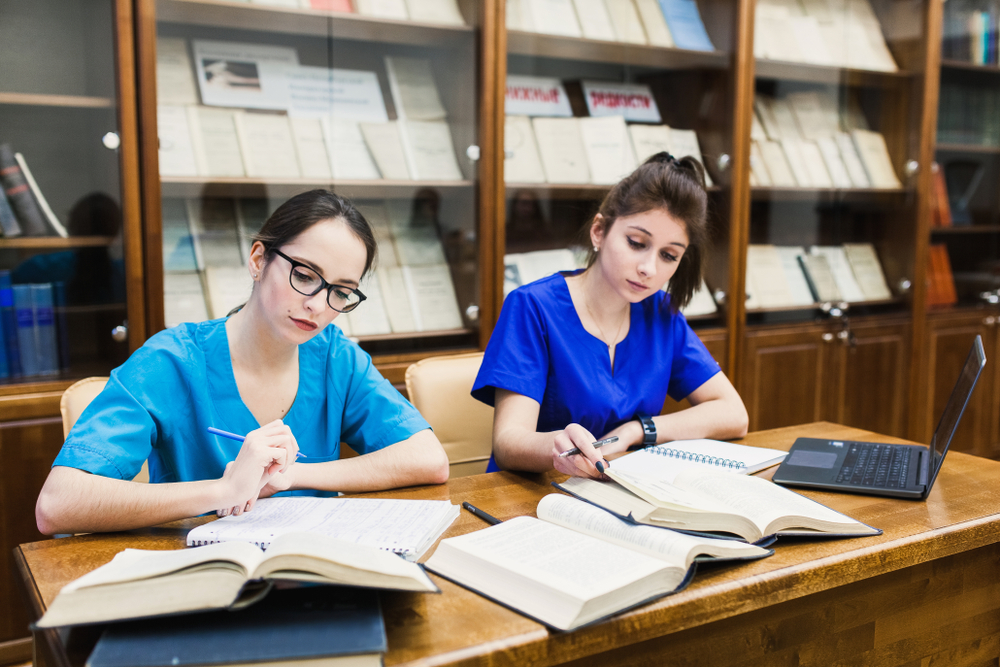 Certified nursing assistants, or CNAs, play an essential part in the medical industry, impacting the lives of patients daily. In hospitals, nursing homes, and many other medical facilities, CNAs support both patients and doctors in a myriad of ways. For those considering a possible career at a certified nursing assistant, an exciting and fulfilling future lies ahead.
Before a CNA can earn their state-issued certification, they are required to undergo specific training. After training, a potential CNA candidate will need to successfully pass an exam designed to test both their knowledge and practical skills. With the health and safety of patients at stake, being able to demonstrate a satisfactory level of professional expertise is critical for a CNA's success. 
If you're interested in pursuing a career as a certified nursing assistant, it can be beneficial to understand the requirements of the CNA exam. 
The New York State Nurse Aide Registry
In the state of New York, every nursing aid has a record in the NYS Certified Nurse Aid Registry. It is the responsibility of the registry to maintain accurate records of all CNAs in the state, allowing potential employers to confirm their official certification during the hiring process.
To be considered for employment as a CNA, you must have a certificate issued by the NYS Nurse Aide Registry. To obtain your certificate, you will first need to qualify for and successfully pass the state CNA exam.
Qualifying for the CNA Exam in New York
For those preparing to take the CNA exam, NY outlines a specific set of qualifying conditions that must be met first. These mandatory guidelines are designed to ensure that every candidate is properly prepared for the exam and a career as a certified nursing assistant. 
Before you can take the CNA test, NY state requires that you complete training from an accredited CNA educational program, such as
the Allen School of Health Sciences
. The school you select must be approved by both the NY Department of Health and the NY State Education Department, so you must choose carefully. 
The state guidelines for a CNA program include a significant focus on curriculum, establishing the following expectations:
A program must deliver at least 100 hours of training, comprised of a minimum of:

70 hours of classroom curriculum

30 hours of clinical experience

The curriculum must address a wide range of topics, including anatomy, physiology, patient observation, communication with patients, infection control, personal care, nutritional needs, and more.
Depending on if you're located in NY State (or want to work as a CNA in NY State), depends on the exact requirements you'll need to follow. However, most schools and educational programs will expect the following of prospective students:
Students must be at least 18 years old

Students are not required to have a high school diploma, but it is encouraged due to improved career prospects and increased earning potential

Students must be able to pass a drug test and TB skin screening

Students must submit to a fingerprint background check and provide immunization records
If you aren't sure if you meet the enrollment requirements for your CNA training program
, an enrollment advisor can help
.  
New York CNA State Exam: What to Expect
Once you've graduated from your New York state-approved CNA training program, you'll be able to move forward in the testing process. According to NY CNA requirements, you must schedule your test within 24 months of completing your training program. Depending on your specific program, you may be eligible to test on-site at your school. Or you may need to schedule testing at one of the test's regional CNA testing centers. 
The New York CNA testing process addresses two separate components, both of which are critical in your ability to deliver quality patient care: knowledge and skills. During the 60-question written exam, you will answer multiple-choice questions designed to test your expertise. An option for an oral test is offered, but there is a reading comprehension section that is required of all test-takers. 
The clinical evaluation gives you the opportunity to demonstrate five, randomly-selected skills that you would be expected to complete regularly as a CNA. You can expect to receive both spoken and written directions for each selected skill. Your indirect care behaviors will be directly assessed as you complete each task.
CNA candidates are allowed three attempts at passing both the knowledge and skills portions, at which point retraining is required. Once you have completed the test, you can typically get your NY CNA exam results online within 48 hours. If you successfully pass, your certificate and wallet card will arrive about ten to fourteen days after the test.
Tips for Passing the NY CNA Exam
For prospective CNAs, the state exam is one of the most important tests they will ever encounter in their career. Here are a few tips that can help you approach this potentially life-changing exam with confidence:
Select a reputable New York CNA program that has an established track record of providing high-quality education and training. It's critical that you choose a school that is accredited by the state of New York to ensure you qualify for the exam. If you are unsure if the program you are considering is included in state-approved schools, ask the enrollment advisor for details.

Find a studying method that works well for you. Every CNA student is different, so don't be afraid to experiment with a few different study styles to find what suits you best. Some exam candidates prefer studying in a group, while others achieve better results from solo study sessions.

Don't be afraid to ask questions – this is a valuable tip for your CNA training, exam, and entire professional career. If you feel uncertain about a specific training topic, skill, or any other part of your professional journey, meet with a trusted educational mentor or contact a reputable source for more information. 
Prepare for CNA Exam Success at the Allen School of Health Sciences
If you're interested in working towards a career as a New York State nurse aide, your very first step is to choose the right training program. At the Allen School of Health Sciences, you can enroll in one of New York's best CNA training programs and build the skills and knowledge you need for your professional future.
Our comprehensive program
combines in-classroom training with hands-on experiences, led by knowledgeable instructors who are passionate about making a difference. 
After graduating from the Allen School, you'll be ready to take the New York CNA exam with confidence and achieve your career dreams. Learn more about the CNA training program at the Allen School by requesting more details or
contacting our enrollment team
today.
Image Credit: Shutterstock/
ARLOU_ANDREI