After earning your nurse assistant certification, you'll be off to work in a medical office
where you'll have regular opportunities to share information with patients on how to maintain healthy lifestyles.  One of the cornerstones of healthy living is eating a diet rich in healthy food such as fruits and veggies.  And nothing is healthier or more rewarding than growing your own!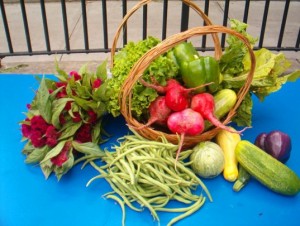 With Spring in full swing in the Northeast where the Allen School is located, many of us are beyond ready to be outside.  And even if you live in the city, you can still be successful at growing your own little patch of vegetables.  Of course there are some that are much easier to manage in a small, urban space than others.  Even if you've never been much of a green thumb, perhaps this is the year you seize the opportunity to become one. The brilliant minds at Lifehacker.com have published a list of the
Seven Easiest Vegetables to Grow for Beginner Gardeners
.  It offers foolproof veggie selections and growing techniques that are perfectly suited to urban growing under tight space constraints.  Read how to grow your own tomatoes, cucumbers, green beans and other fresh veggies.  Then you'll be able to pass along some first-hand information on a good way to introduce or augment healthy dietary practices among the patients you'll encounter during your career as a certified nursing assistant.  Get out there and enjoy the weather!