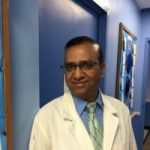 Dr. Choudhury
The Allen School is:
My life, my heart, my love and institution of hope
My academic/medical interests include:
Hematology, phlebotomy, blood chemistry, urinalysis, ekg, pharmacology, examination & treatment, surgery, obgyn, pathology and medicine.
Some of the jobs I have had in my lifetime include:
Manager and pathologist's assistant in Shiel medical laboratory brooklyn, accessioning department in American health laboratory queens, medical officer Niramoy poly clinic Sylhet Bangladesh and Surgery & obgyn in MAG Osmani medical college hospital Sylhet Bangladesh.
The best thing about being an instructor is:
Sharing my knowledge with the students and motivating them to learn about health sciences.
When I am not in the classroom or on campus I can be found:
mohibur.choudhury@online.allenschool.edu.
Movies I can watch over and over:
Three idiots, The Shawshank Redemption
Favorite TV shows:
Voice, X-factor, America's got talent
Websites I visit daily:
yahoo.com
Favorite area restaurants:
Al-Rahmania
Coolest thing I have ever done:
Made contact with the tiger back home.
Places I have lived:
Sylhet Bangladesh, Bronx, Queens.