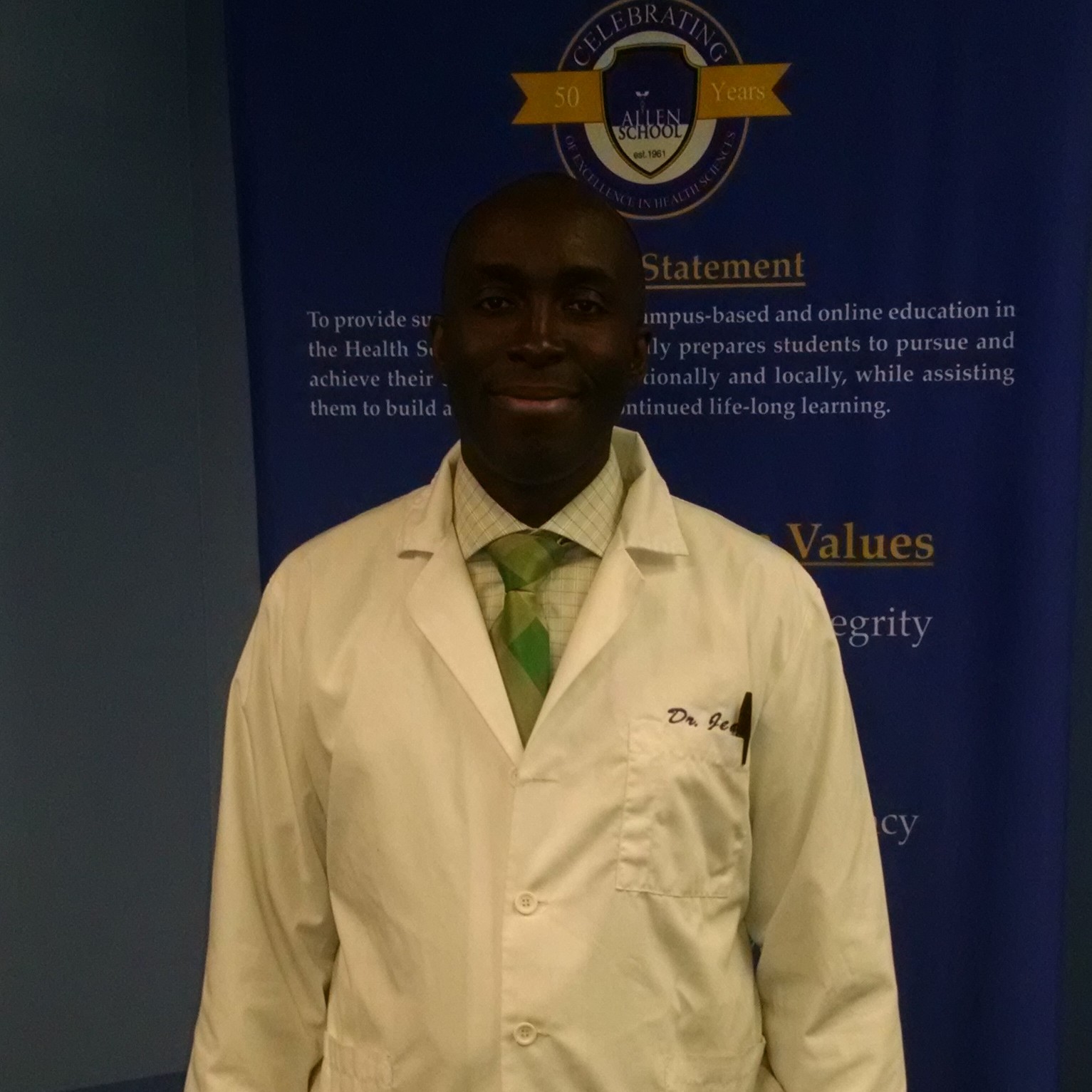 Jean Desrosiers
The Allen School is:
A place where I find my natural Habitat, the classroom. A school is to me a place of fulfillment.
My academic/medical interests include:
The Human body (Anatomy and Physiology) and Adult education
Some of the jobs I have had in my lifetime include:
Adult litteracy instructor, High school teacher, EKG/Phlebotomy technician, Community Outreach Coordinator, Clinical Care Care Coordinator, Emergency Room Physician, General surgeon Surgeon
The best thing about being an instructor is:
.The opportunity of being creative. Every class, every module brings a different flavor, like a new sunset. Seeing a student leaving my class with great knowledge is the best feeling of all. Priceless!
When I am not in the classroom or on campus I can be found:
On a volleyball court. I've been playing for 26 years. I also enjoy playing guitar and listening to Jazz.
Movies I can watch over and over:
The silence of the lambs, Coming to America, Pretty Woman
Favorite TV shows:
Law and Order (SVU), 24, ESPN
Websites I visit daily:
The History Channel, Webmed.com, Haitian Newsnetwork
Favorite area restaurants:
Applebees
Coolest thing I have ever done:
Performing at a Jazz festival in Casablanca Morocco
Places I have lived:
Port-au-Prince(Haiti); Paris(France); Casablanca (Morocco) and NY(New York