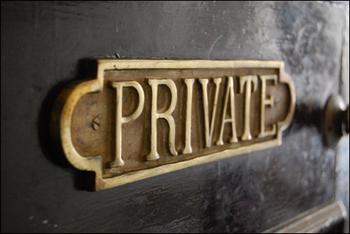 Have you ever run into a perfect stranger on the train or in the market who engaged you in conversation and then began to ask you uncomfortably personal questions?  Remember that uncomfortable feeling of having your personal life intruded upon?  Now imagine that in order
to land that job as a medical assistant, you must answer similarly sensitive questions
posed by your interviewer during the job-seeking process.
"So tell me, are you married?"
"Have you ever been arrested?"
"Do you like to have a drink socially?  Have you ever used drugs?"
"Tell me about the country you come from and your religious beliefs."
These are all questions that any person may be uncomfortable answering to a perfect stranger.  And what's more, they are all questions it is illegal for a hiring manager to ask during a job interview.  Age, health, marital status, criminal background, religion, and more are strictly off-limits according to the law. Yet, you want the job; you NEED the job.  You jumped through all the hoops building resumes and cover letters, acing first and second phone interviews to arrive at the all-important, face-to-face interview.  You certainly don't want to turn it into a "palm-to-face" interview after all these efforts.  So how to tactfully deflect these questions without damaging your chances?  The brilliant folks over at LifeHacker.com have built a list of these verboten questions and, more importantly, "
How to React to Illegal Questions
" with tact and aplomb. Be sure to read this piece
before heading out for your next nursing assistant job interview.