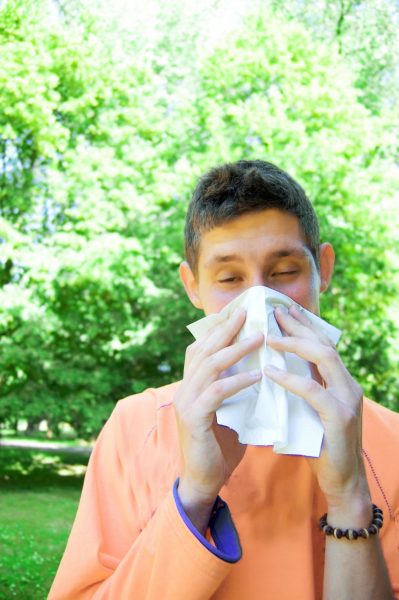 Well it may not seem like it in some parts of the nation, but Spring is almost here and soon April showers will be bringing May flowers. With those flowers will come allergies, a common condition that many of our students will see in their clinics and work sites as they begin their careers. While there is no cure for allergies there are important steps that can be taken to help prevent and alleviate symptoms.The National Jewish Health Center has put together a list of things allergy sufferers can do to help alleviate and prevent some of the worst symptoms allergies can bring.
Cool Wisely – Use your Air Conditioner and make sure any filters are replaced or cleaned. Try to avoid using window or attic fans that simply pull in outside air
Clean Up – Use a saline nasal wash and change clothes and shower after doing anything outside to avoid bringing pollen inside
Block the Wind – use a scarf or try to stay inside more on windy days
Garden Carefully – Avoid fertilizers and pesticides. See if you can get someone else to mow the lawn
Take your Medications – If you are on prescription meds for allergies be sure to take them according to your doctors directions.
To read more great tips on avoiding allergy triggers please read the entire article
here
.If you are ready to spring into a new career and grow a new skillset in the field of healthcare contact us today. Our final spring classes for Medical and Nursing Assistant are enrolling now and filling fast. Please visit
www.allenschool.edu
for more info.