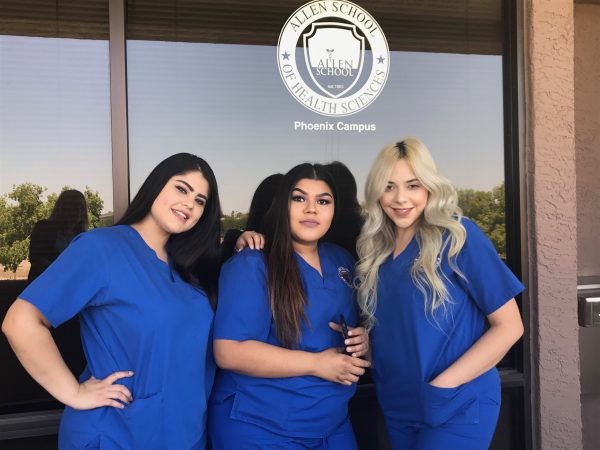 BLS.gov
Medical Assisting employment is expected to grow 23% between 2014 to 2024. Allen School of Health Sciences successfully trains and prepares students to meet the growing demand of healthcare professionals. The need for Medical Assistants is evident as Baby Boomers increase in age causing more physicians to need assistance at their practices. Physicians hire more Medical Assistants to help with administrative and clinical duties so physicians are able to see more patients, especially as practices expand.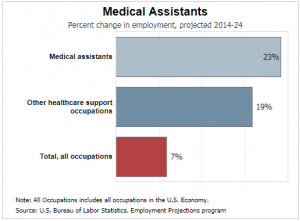 What does a Medical Assistant do?  
Administrative Duties:
Answer Phones
Greet Patients
Schedule Appointments
Handle Correspondence
Update Patient Records
Book Keeping and Billing
Clinical Duties:
Perform Phlebotomy
Blood and Urine Analysis
Perform Electrocardiogram (EKG)
Measure Vital Signs
Prepare Patients for Examination
Assist Physician with Examination
Do you have a passion for healthcare? The Medical Assistant field is growing rapidly and offers a stable career at healthcare facilities. If you are ready to learn more about Medical Assisting and how get your career started then call us today at 877-591-8753 to speak with an Enrollment Advisor at a campus near you!