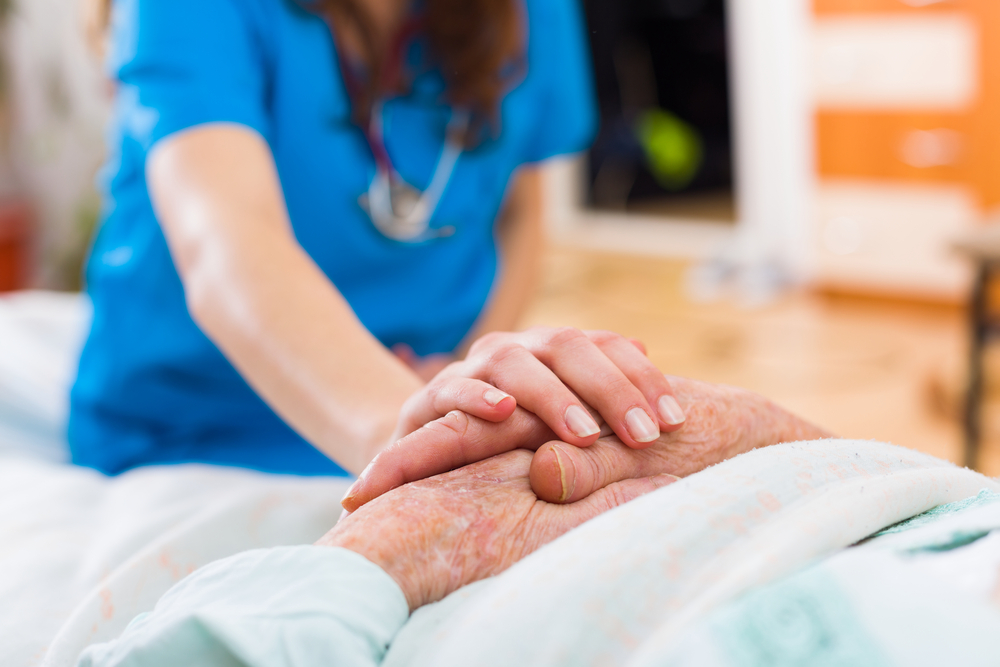 Updated August 17, 2021
The healthcare industry offers a variety of highly rewarding career paths, each one specializing in a unique set of intellectual and physical skills. However, the one skill set spanning all healthcare professions is emotional in nature. ― The ability to show empathy and kindness to the patients and families for whom you are caring. While everyone in need of medical aid can benefit from a compassionate caregiver, it is particularly beneficial to your geriatric patient.
Continue reading for three reasons why working with the elderly is an emotionally gratifying and professionally wise focus for your healthcare career.
1. Job Satisfaction
Geriatric patients are men and women blessed with long lives but have seen their physical primes come and go. The need for medical assistance can highlight that fact, and a patient's response to your aid can understandably fall anywhere on a wide spectrum. While one patient might be grateful and helpful, another could be irritable and uncooperative. It is your job as the medical professional to handle each scenario with poise and skill, and your privilege as a human being to do so with a gentle, non-judgmental touch to preserve both their dignity and health. 
There is great emotional reward to be found in the process of caring for elderly patients. The National Center for Biotechnology reports that the emotional attachment healthcare workers have with their elderly patients is often considered the greatest reward of their jobs ― and, one of the many reasons they stay.
This concept suggests the rewards of specializing in geriatric patient care often transcend mere job satisfaction; A sense of fulfillment that is not easy to top!
2. Personal and Professional Growth
Specializing in geriatric care is a natural intersection for personal and professional growths. Elderly adults, by nature, are not shallow people – their life experiences run deep, likely having taught them many lessons in the process. They have seen war, economic rises and falls, the lifecycle of a career, love, and loss. While assisting in their medical care, the relationships that can form create opportunities to learn from their stories and encourage personal growth. 
That maturity easily bleeds into professional growth, as caring for an elderly mind and body can drive you to be more gentle than you thought possible, increase your efficiency and skill conducting procedures, inspire greater patience, and create a more profound sense of gratitude for your own life and loved ones. It is this mutually beneficial dynamic that makes working with elderly adults so gratifying, and the Allen School of Health Sciences offers multiple programs to help you break into this respected healthcare professions, among many others.
3. High Job Demand and Security
With the changing demographics in the US, the demand for geriatric healthcare professionals is increasing. According to the National Council on Aging in Washington, D.C., as baby boomers approach retirement age, the number of Americans over age 55 will rise from 60 million (21 percent of the population) to more than 107 million (31 percent) by 2030.
Additionally, there are many healthcare environments to choose from when determining what is right for you. If you do your best work in high-energy settings, you might decide to work in a hospital or rehabilitation facility; if you prefer calm surroundings, consider working in nursing homes or retirement communities; and if you desire the privacy to create those personal relationships, you can do so in the homes of your patients.
Start Working Today
Working with the elderly is a unique, important healthcare path – encouraging personal and professional growth and security. To learn more about our career services and start your journey in healthcare, contact the Allen School of Health Sciences today!
CONTACT US