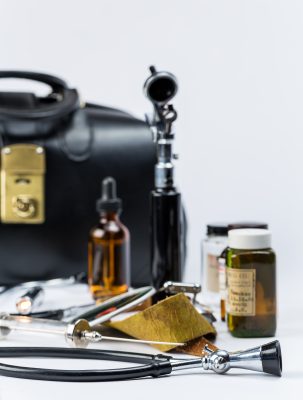 Dr. Ben Carson
– Famous for separating conjoined twins in the 1980's. Dr. Carson went on to pioneer many of the Neurosurgery techniques in the world today.  His life was not easy, he grew up on the inner-city streets of Detroit, but overcame tremendous odds to attend Yale and later become a director of Pediatric Neurosurgery Surgery at one of the most prestigious hospitals in the United States
Dr. Charles Drew
– Dr. Drew is famous for devising a way to store blood plasma for transfusions during World War II. Without his research there would not have been nearly enough blood to treat those injured in fighting. He was made head of the Red Cross Blood bank for his efforts.
Dr. Regina Benjamin
– Dr. Benjamin was the first black women to be elected to the Medical Association in the state of Alabama. She was also the first person under 40 to achieve this honor. She also served as the 18
th
Surgeon General of the United States under President Barrack Obama.
Mary Eliza Mahoney
RN
– She is known to be the first Black professional nurse in America and had a very successful career. She is also famous for taking the stage at a 1909 nursing conference in Boston in 1909 and calling for healthcare providers to take direct and immediate action to address the inequality between the treatments people of different races were receiving in medicine.
Dr. Rebecca Lee Crumpler
– Dr. Crumpler was the first African American woman to earn a medical degree. She devoted her life to helping those in the African American Community. When the Civil War ended she relocated her practice to Richmond, Virginia to address the needs of the newly freed African American population in the south. These of course are just a small handful of the incredible people and contributions that have been made by the African American community to the field of medicine over the years. There are many others who have contributed remarkable innovations that have shaped every aspect of the healthcare field. We hope you take some time to do your own research and find even more American heroes like these to inspire you as you begin your own career in healthcare.