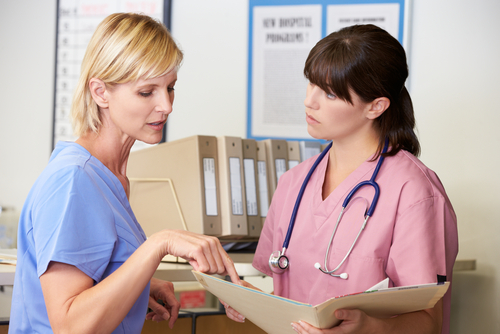 Learn as Much as Possible
Never stop learning. This adage is wise advice for both life and a career as a nursing assistant. You can never have too much knowledge. At the Allen School, we'll help you prepare for your career. Some of the topics we include are:
Universal Precautions, Infection Control and Bloodborne Pathogens (OSHA)
How to communicate with patients and their families effectively
The aging patient and the psychological changes that take place in the elderly
Medical equipment and the use of medical devices
How to assist patients with their day-to-day activities
But there is so much more to learn, much of which can only be gained through the daily interaction with patients and other nursing staff. To be a good nursing assistant, you need to complete a well-designed nursing assistant course. To be an excellent nursing assistant, you need the day-to-day experience you can only get on the job.
Find a Mentor
The dictionary defines a mentor as someone with experience and that you trust for advice. Nothing can help you develop the skills necessary to be successful in this career path like a trusted mentor. After finishing our nursing assistant course and entering the workforce, find someone you trust that you can go to with those questions you are afraid to ask (and there will be quite a few). When you do find your mentor, listen to all their advice. They will be able to tell you things they wish someone had told them, and that advice is worth its weight in gold. They know tricks of the trade that can make your job much more comfortable and your interactions with your patients go much more smoothly.
Be Observant
You can learn quite a bit from watching what goes on around you, especially in as a
medical professional
. Observing how the nursing staff interacts with doctors and patients can teach you not only about medicine, but human nature as well. It's important to remember that patients are people, and dealing with them as a human being instead of "that patient in bed two with diabetes" will help you build a rapport with them. Interested in a career as a
nursing assistant
? Contact the Allen School today for more information on
financial aid
and our
three locations
. Get started on your future career today! Image: (Monkey Business Images/shutterstock)