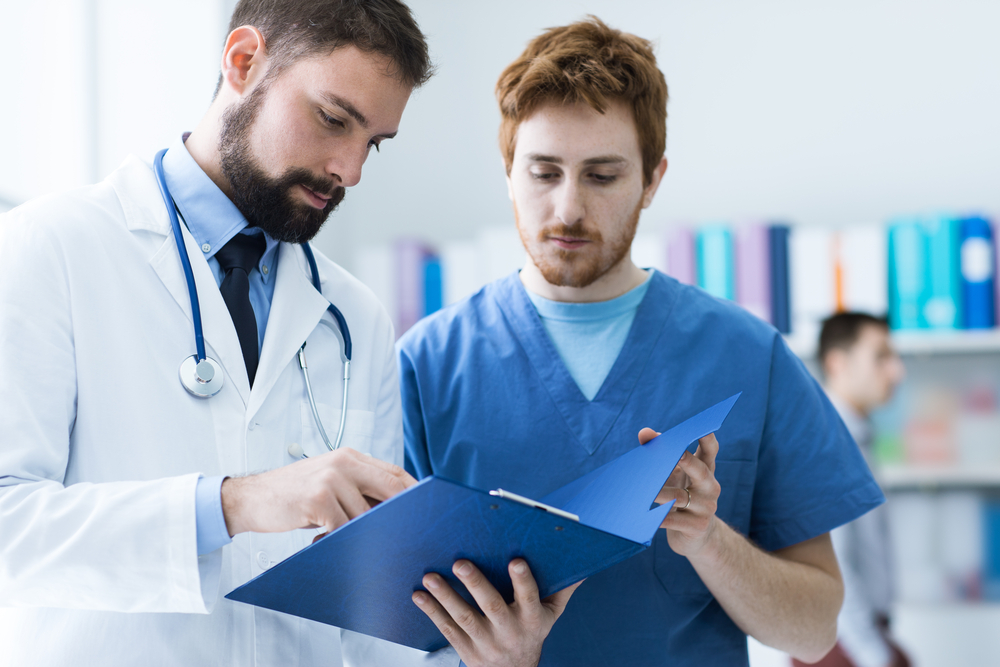 Are you interested in building a successful career in the medical field but don't know where to start? Perhaps you have long-term goals of becoming a nurse, pharmacist, or even physician. The Allen School of Health Sciences is the right place for you to start working towards these goals. Medical assisting presents the ideal entry career into healthcare and can serve as an excellent stepping stone to even more. The Allen School is here to provide you with a guide to help you understand the path to your career goals.  After your medical assistant training, you can become an important member of the healthcare team and will be required to perform both administrative and medical support duties. Your duties may include preparing patients for medical appointments, managing medical records, coding, and billing, performing diagnostic tests, take patients' vital signs, and administering medication under the supervision.
According to the Bureau of Labor Statistics (BLS), employment opportunities in this field are expected to grow by a whopping 29% from 2016 to 2026. This can be attributed to the aging baby-boomer population in need of preventive medical services. Also, an increasing number of healthcare facilities will need support workers, mainly medical assistants.
Becoming a medical assistant lays the groundwork for a great new career path that may help you achieve your ultimate healthcare goals 
Training Is Your First Step
Training in medical assisting may be one of the greatest life-changing decisions you can ever make, and the first step to achieving your career goals. Training can expose you to increased employment opportunities, possible room for career growth and advancement, greater likelihood of better pay, and maybe even more job opportunities since you can opt to work in hospitals, a physician's office, and outpatient clinics. Training allows you to acquire a versatile set of skills and prepares you to do a plethora of different tasks.
Specialized training can mean that you're more in-demand than those who lack formal education. Programs for medical assisting have taken you beyond simple textbook learning, and into the clinical setting, which provides you the hands-on skills many employers find desirable. Our courses have a targeted focus on medical terminology, anatomy, laboratory procedures, clinical component, medical billing, and office operations.
Once you complete your training, our career services department will help you secure an internship to hone these skill even further. After internship, they will continue to support you as you enter into your new career field as a medical assistant
The Allen School of Health Sciences has a rich history of success. We have produced thousands of highly skilled and highly sought after students to the job market. In addition to our rich and diverse experience, we focus 100% on healthcare training, continually update our curriculum to match modern medical trends and offer personalized financial plans to our students. A quick search for medical assistant training near me will guide you to either of our campuses in Phoenix, Brooklyn or Jamaica/Queens, depending on your location. Give us a call now at 888-620-6745 to get started on your application process. 
Image: Stock-Asso / shutterstock