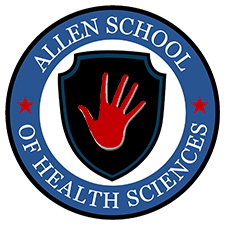 Every month the Allen School of Health Sciences is proud to support a healthcare cause that is important to our students, their future patients, and the community through our institution for HOPE campaign. In the month of November we are proud to support Diabetes awareness. This month we'd like to take a look at some facts and myths about diabetes.
Diabetes Myths vs. Facts
Myth

If you are overweight you will always get diabetes.

Fact

While being overweight is a contributing factor to possibly contracting diabetes, it's not the only risk factor.

Myth

Eating a lot of sugar causes diabetes.

Fact

While sugary treats and beverages do raise blood glucose levels, diabetes is caused by genetics and life style choices.

Myth

Diabetes isn't a serious disease.

Fact

Actually, diabetes causes more deaths in the USA than breast cancer and AIDS combined every year. Diabetes can nearly double your risk of heart attack.

Myth

People with diabetes cannot have chocolate or sweets.

Fact

This is thankfully a myth. They just need to be consumed in very small portions and only on occasion.

Myth

People with diabetes are more likely to catch other illnesses.

Fact

Diabetic patients are encouraged to receive their flu shot yearly as flu symptoms can be more difficult to control in this population and this may lead to further complications down the road.
If you want to read more myths and facts about diabetes, please visit the American Diabetes Association website here.
If you are ready to start working towards a career that can help you take on a role in healthcare contact us today. Education is the first step to a potentially life changing career. Call us today to get started. Call 877-591-8753 or visit our website at www.allenschool.edu.