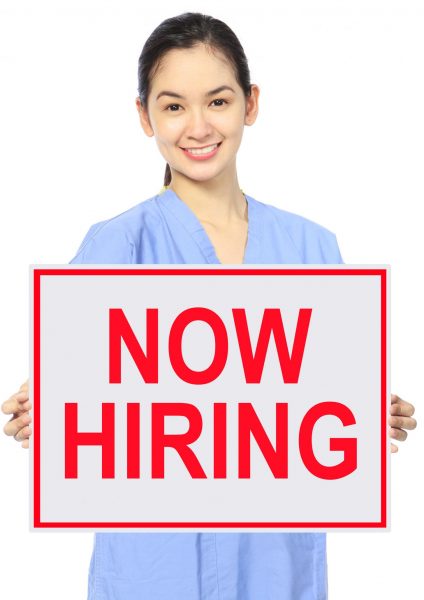 1. Location, Location, Location – As you begin looking for your first healthcare position don't limit yourself to opportunities that are only near your home. Commuting a bit further away to take a position with a well-known or well established clinic or hospital can be a very valuable addition to your resume. Not only will you have a great employer to showcase, but you will also show future employers that you are dedicated to your employer.
2. Shifts and Schedules – One of the greatest things about the healthcare setting is there are shifts and hours to meet every need. Many settings are open 24 hours a day, 365 days a year. Whether you are an early bird or a night owl you can likely find hours to match your needs. However the more flexible you are, the more useful you will be to perspective employers. Shift flexibility is a highly sought after commodity when it comes to working in healthcare, and it looks great on a resume.
Make Connections and Build Experience – From the first day you start your new position you will begin to build your experience and add skillsets to your resume. Take every opportunity you can to not only learn new things, but hone the skills you already have. You can also start to build a great professional network that can help you in the future with things like recommendations as you grow in your career.
Grow Your Skills – Your first position in healthcare is a great time to step out of your comfort zone and grow your skillset. It's great to have a goal to work in a certain specialty someday, but now is the time to develop your skills and become a valuable asset in any setting. Who knows, you may even discover a new favorite work setting.
What Speaks to YOU? – Do you enjoy working with children? Do you want to make a career of taking care of the elderly? Maybe fighting a certain disease like cancer or diabetes is your calling. There are many opportunities available that will allow you to specialize to a specific patient population. However some of these specialties may require that you have some experience first, so don't be afraid to take some time to build your resume first and set goals that will help you get into that highly sought after specialty position.
No matter what type of work setting you choose the Allen School of Health Sciences can help you get there. If you are ready to start the path to your new career give us a call today at 877-591-8753 or visit our website at
www.allenschool.edu
. Our first classes of 2017 are enrolling now and we can't wait to speak to you about becoming a member of the Allen School family.