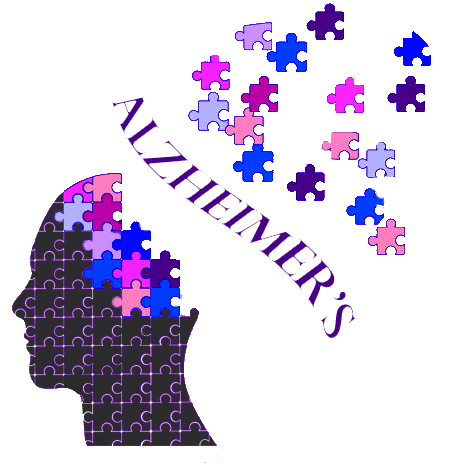 The Allen School of Health Sciences is proud to support an important health related cause every month and we dedicate the month of January to Alzheimer's Awareness. Alzheimer's is a form of dementia that affects memory, thinking, and behavior. It is a degenerative disease, which means that symptoms will get worse over time. Alzheimer's is the most common form of dementia and as of now there is no cure.The Alzheimer's Association has compiled a list of 10 common signs of early Alzheimer's disease that can be an indication that someone needs to be assessed for this form of dementia.
10 Early Signs and Symptoms of Alzheimer's
Memory Loss that Disrupts Daily Life
Challenges in Planning or Solving Problems
Difficulty Completing Familiar Tasks, at Home or at Leisure
Confusion with Time or Place
Trouble Understanding Visual Images and Spatial relationships
New Problems with Words in Speaking or Writing
Misplacing things and losing the ability to retrace steps
Decreased or Poor Judgement
Withdrawal from Work or Social Activities
Changes in Mood and Personality
To read about these symptoms, as well as common age related changes please
Click Here
. While there currently is no cure for this disease there are still many ways you can help. Memory Care Centers are always in need of volunteers to help work with Alzheimer's patients and enrich their lives. Family and friends of those caring for an Alzheimer's patient also need volunteers and support. In addition there are many local organizations in your area that hold fundraisers, host events, and post volunteer opportunities for those who would like to get involved. To find opportunities near you please visit
ALZ.org
.If you are ready to join an institution who takes learning beyond the classroom please contact us today. Classes are enrolling now for our winter terms. You can visit our website at
www.allenschool.edu
or give us a call directly at 877-591-8753.