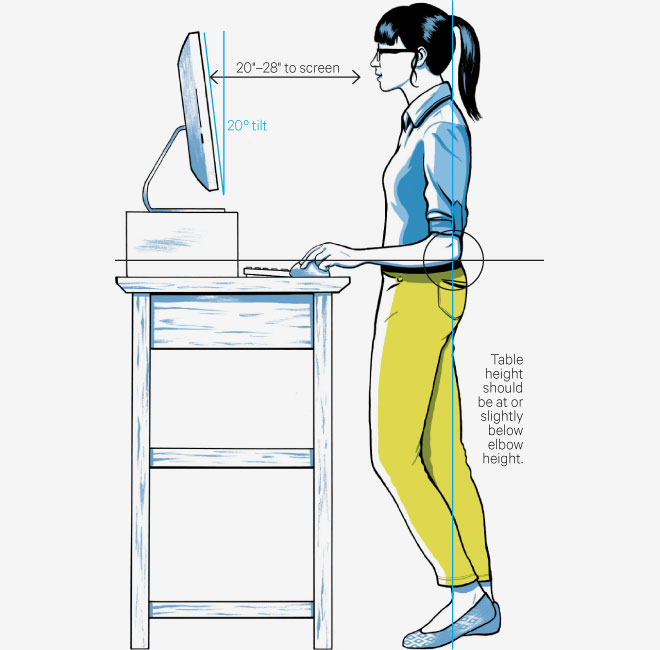 Medical science has confirmed that sitting all day is very bad for humans.  So if you're currently taking medical billing online classes in between working at your current job (if your current job is a desk job), then you should consider a standing desk.
What's a standing desk you ask?  Let me tell you!  Quite simply, a standing desk is a workstation that can be raised up taller so that its user may work while – as the name suggests – standing up. It may seem counter intuitive, but staying seated for long periods of time is very bad for your circulatory system and puts extra strain on your heart muscle.  Standing while working at a computer – like you might at a library computer or a kiosk in the airport – may take a little getting used to.  But the benefits of adapting can be significant for your health over the long term.
Additionally, they make some standing desks that are telescoping so that they can be set lower when you feel like sitting and higher when you wish to work from a standing position.  It may even be an investment you will make good use of over a long period of time as well.  Medical billing online classes lead to work in one of the fields commonly associated with work-from-home arrangements.  Of course, most medical billing professionals don't start out right after graduation with telecommute positions.  But after you've gained experience and a solid resume in this field, there are plenty of practices that allow billers and coders to work from home.  So investing in a good standing desk may be a good idea.