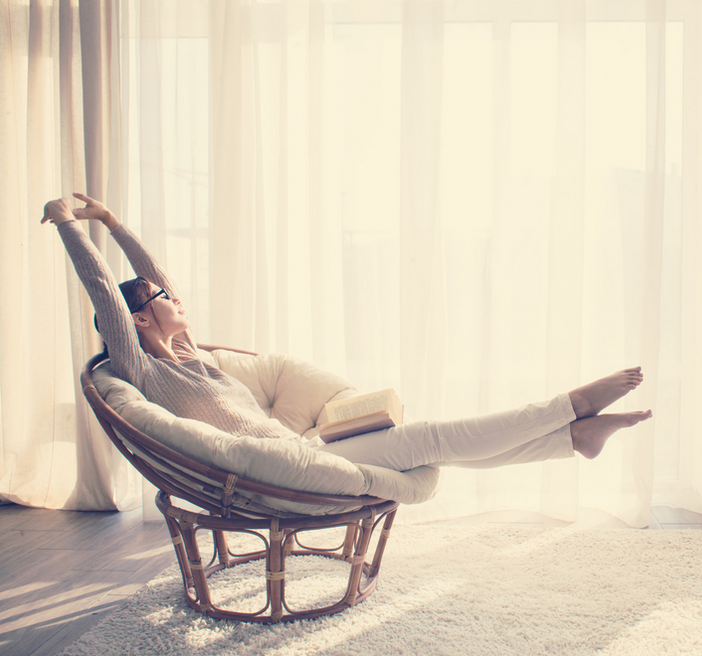 We see it everywhere in our busy modern lives.  People working two or three jobs; managing households, raising children, paying mortgages, taking care of elderly parents and the myriad other tasks that comprise the day-to-day for millions of Americans.  It has been getting worse.  Even holidays, traditionally time set aside for quiet reflection and relaxation, have been co-opted by business.  Think for example about Thanksgiving.  In an unhealthy trend, more and more retail stores are trying to outperform the competition by having their "pre-Black Friday" sales on Thanksgiving itself.  This means all the workers who used to have the day off to spend giving thanks with their loved ones, must now work double hard on the former day of rest.
While this troubling trend does show some signs of reversing with numerous retailers making good PR hay out of deciding to stay closed this year on Turkey Day, there are still plenty of ways the average American is missing out on critical downtime.  Google the term, "the importance of downtime" and see the amazing list of articles that is returned in the results.  From outlets like Scientific American to Forbes to numerous university studies, the consensus is that downtime is critically important to success in any occupation.  Its just that more and more, folks aren't making the time to take the time.
That's why we love offering medical coding online classes to busy men and women who may be struggling with all the responsibilities we ticked off at the beginning of this post (and more).  The schedule flexibility one enjoys studying medical coding online classes allows one to more easily carve out some daily downtime.  Even if it is only for 20 minutes each day.  The benefits of a bit of quiet, daily meditation cannot be overstated.  Read any of the articles returned in the Google search linked above for the details on why downtime is so critical in today's world.  You can thank us later!