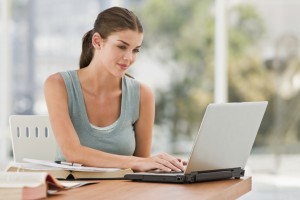 Getting a nursing assistant education
requires a good deal of study and effort.  Like most courses of study, the
certified nurse assistant course from Allen School
can quickly get away from a student if he or she isn't well organized and prepared to take the steps necessary to stay that way.  Here are ten study habits shared by successful students across all fields of study.  We recommend reading them and then clicking through to the
source article at How-to-study.com
which provides details on each of these important suggestions for improving your study habits.
Try not to do too much studying at one time.
Plan specific times for studying.
Try to study at the same times each day.
Set specific goals for their study times.
Start studying when planned.
Work on the assignment they find most difficult first.
Review their notes before beginning an assignment.
Tell their friends not to call them during their study times.
Call another student when they have difficulty with an assignment.
Review their schoolwork over the weekend.
What are some of your most effective study habits or tips?  Share with your fellow students in the comments below!