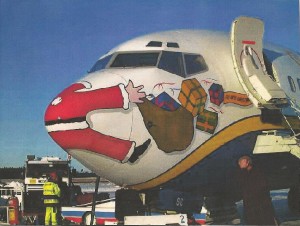 There are some jobs where you can be a bit less than accurate and no one is overly concerned about it.  Think of the TV weather forecaster who calls for sun on the day of your outdoor party only to have it poor on your pic-nic.  But there are some other jobs where making even a minor error can have catastrophic consequences.  Think of the airline pilot who makes a navigation calculation that takes his plane and all its passengers into a hillside instead of their planned destination (or worse, runs over Santa Claus on Christmas Eve).  For one comical example,
read about the hackers
who took down a NASA website when they were really trying to torpedo an NSA website. Well, being a certified nursing assistant is one of those jobs that falls into the latter category.  This is why taking
certified nurse assistant training
with the Allen School is critical to becoming a thorough and dependable professional.  For giggles,
read here about some common mistakes
made by people in nursing and certified nursing assistant careers.  Then make sure you study hard and pay close attention once you're on the job!