Updated August 17, 2021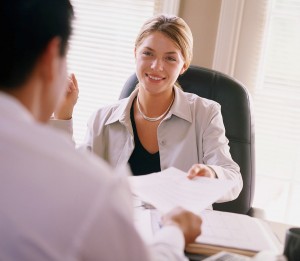 If you've ever been on a job interview, you're well aware of the notorious questions most hiring managers ask.  The obligatory "tell us about your strengths" question is a slam dunk.  It's easy to rattle off all the ways you excel in your role as a
nursing assistant
.  The follow up question, "Tell us about your perceived weaknesses as a candidate" is a mine field.  The conventional wisdom for some time has been to turn a strength into a weakness.  Yet after many years of hearing, "My biggest weakness is that I work too hard" or "Being a perfectionist makes annoys my co-workers" interviewers have become wise to this deflection.  Most will not let you off with one of those shop worn answers.  So how are you supposed to answer that question without disqualifying yourself in favor of other applicants with similar levels of nursing assistant education?
USNews and World Report
has published
this good piece
on how to answer this probative line of questioning.  The short answer is: tell them about a true weakness you possess, but then explain what you've done to correct the behavior in your work.  Being candid about your own shortcomings can work to your advantage as it shows you to be a thoughtful and self-aware person.  Just the kind of professional they'd like to hire as their next nurse assistant.
Looking to start a career in healthcare? Find all the courses you need at the
Allen School of Health Sciences
– we have three campuses in Queens, Brooklyn, and Phoenix. Contact us below to learn more about the program!
CONTACT US