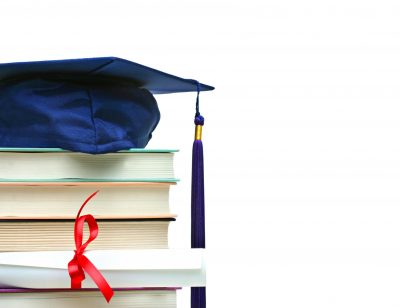 Time –
Many certificate programs last less than a year and can often be completed in roughly nine months. If your ultimate goal is to complete your education as quickly as possible this may be a better choice for you. A degree program can take anywhere from 18 months to several years depending on the degree type you pursue.
Cost –
A certificate program is often a more economical choice over a degree program. Due to the shorter duration of classes, the tuition is often far less than a degree program. It is important to consider potential career income to school cost ratio when choosing your education path as well. In both cases a properly accredited certificate or degree program will likely be able to offer you tuition assistance and financial aid options to help you afford school.
Internship Opportunity –
Certificate programs tend to be more career-focused.  Many cut out the general education courses that can be seen as unrelated to the field of study.  These general education classes are sometimes added to Degree programs in order to achieve the minimum required credits/hours for a Degree.. Degree programs are often more theory based and focus more on content and information rather than real-world practice.
Certifications and Earning Potential –
Whenever you consider your education it is important to keep your ultimate career goals in mind. It is important to research what certifications you can sit for based on your education. Medical and Nursing Assistants are generally able to earn the same licensure or certification regardless of what type of educational path they pursue, which in turn often qualifies them  similar employment opportunities. Medical Insurance Billers and Coders may choose to expand on their initial certificate and earn a degree to allow them to sit for more advanced certifications that may expand their career opportunities. Regardless of the type of education you choose remember that the first step to a brighter future is to get started! The Allen School of Health Sciences has provided thousands of students just like you with the education you need to get ahead for over 55 years. If you are ready to give yourself the gift of education this holiday season please contact us today. Classes are enrolling now for the New Year. Call us today to get started. Call 877-591-8753 or visit our website at www.allenschool.edu.