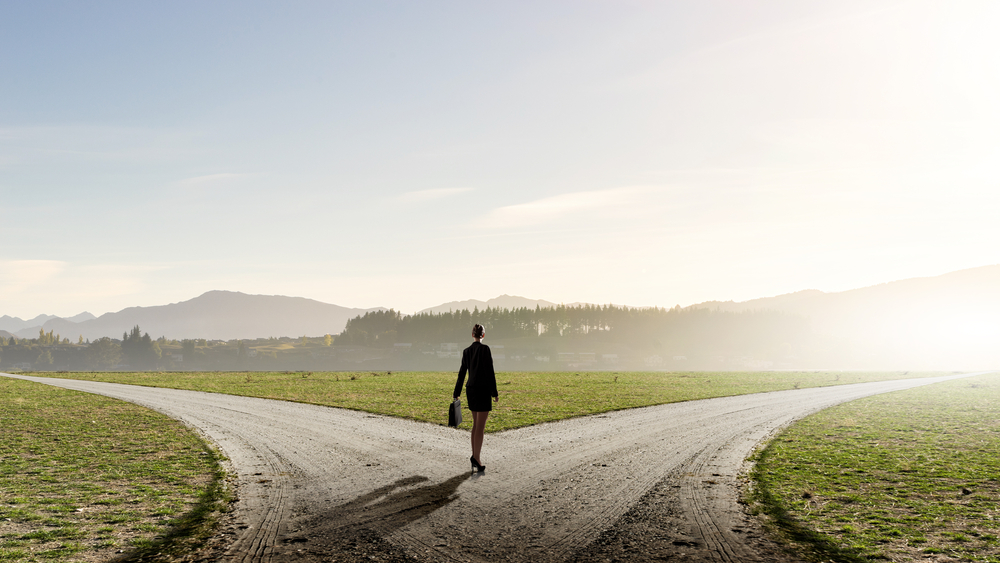 Is the spark flying out of your current job? We spend nearly ⅓ of our days at work, (and that doesn't even factor in daily commutes). Life's too short to work for a company or industry that doesn't bring you joy or ignite passion. You know you deserve more, you just might not be sure where to get it. If you think it's time for a career change, here are some surefire signs it's time to start updating your resume and reignite your fire for work.
You're Embarrassed to Talk About Your Work
If you find yourself flinching when "So what do you do?" comes up at a dinner party or can feel your own eyes glazing over when you try to explain what your daily schedule looks like, it might be time to look into a new career. Your work should bring pride, not pain, when it comes up in conversation, wowing friends and family, not sending them snoozing.
You're Not Where You Thought You'd Be in High School
You had big dreams as a kid, and there's still time to make them come true! If you dreamed of making a difference in the lives of patients, The Allen School could help! Offering medical assistant and nursing assistant training on our campuses in Phoenix, AZ, and well as in Queens and Brooklyn, NY, The Allen School can help you ditch your desk job and get into a career that matters. You owe it to yourself- past and present.
You're Reading this Article
Admit it, if you're spending your lunch break googling "should I quit my job?", your mind is already made up. It's not a matter of "should I?" but "when and how will I?".
You deserve to have a career that brings you joy and makes a difference in the lives of others. A career move to medical assistant or nurse assistant, is a smart idea in the rapidly growing medical field. The Allen School can start you on the path with the in-depth training you need to be successful.  Contact one of our representatives today and find out how you can stop working to live, and start loving your work.
Image: Sergey Nivens / shutterstock