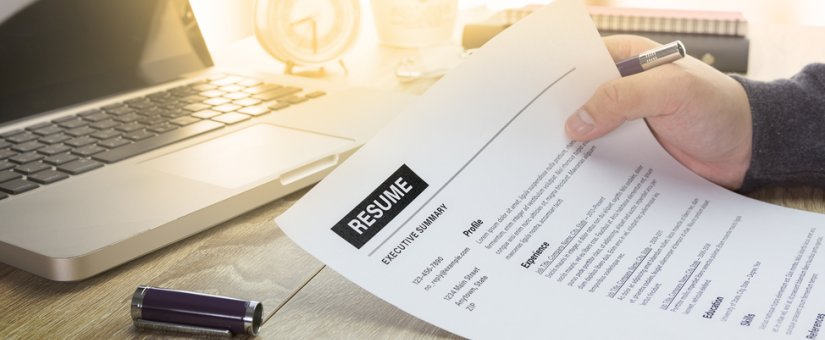 Recent healthcare graduates with limited work experience sometimes struggle with creating a resume that catches an employer's attention. With many graduates vying for similar job openings, it's important to set yourself apart from the competition. Making yourself marketable can still be accomplished with limited work experience. Below are the top five resume tips from professionals in the healthcare field.
Volunteer – Take advantage of healthcare volunteer opportunities. The Allen School offers multiple healthcare volunteer opportunities for students each month. Through the Institution for HOPE Campaign students can strengthen their resume and relevant volunteer experience.
No Blank Spaces – It is a red flag for recruiters if there is blank space on a resume. Shade out the space with words. Add another bullet point, more relevant volunteer experience or awards received if necessary to fill the space. Allen School offers students the ability to qualify for Honor Roll, Attendance Awards, and Student of the Module as well as Valedictorian which are great accomplishments to add to a resume.
Key Terms – Recruiters use software that searches for certain keywords. Include, healthcare terms on your resume, so it stands out and potentially gets pulled for an interview! Incorporate words such as: certified, certificate, direct patient care, phlebotomy, EKG, ICD-10 etc.
Use Numbers – For example, give an estimate as to how many patients you assisted on a daily bases or the amount of employees managed. Do not keep the potential employers guessing.
Two Resumes – Have a medical resume and a separate resume with your past career experience. Always make sure that the resume being submitted is relevant to the job listing.
Recent healthcare graduates
implement these tips and see how it makes a difference throughout the job search process. Some of these tweaks may seem small, but can make a significant difference to potential employers. If you are an Allen School student or graduate
contact Career Services for more tips
on how to become a stand out candidate.