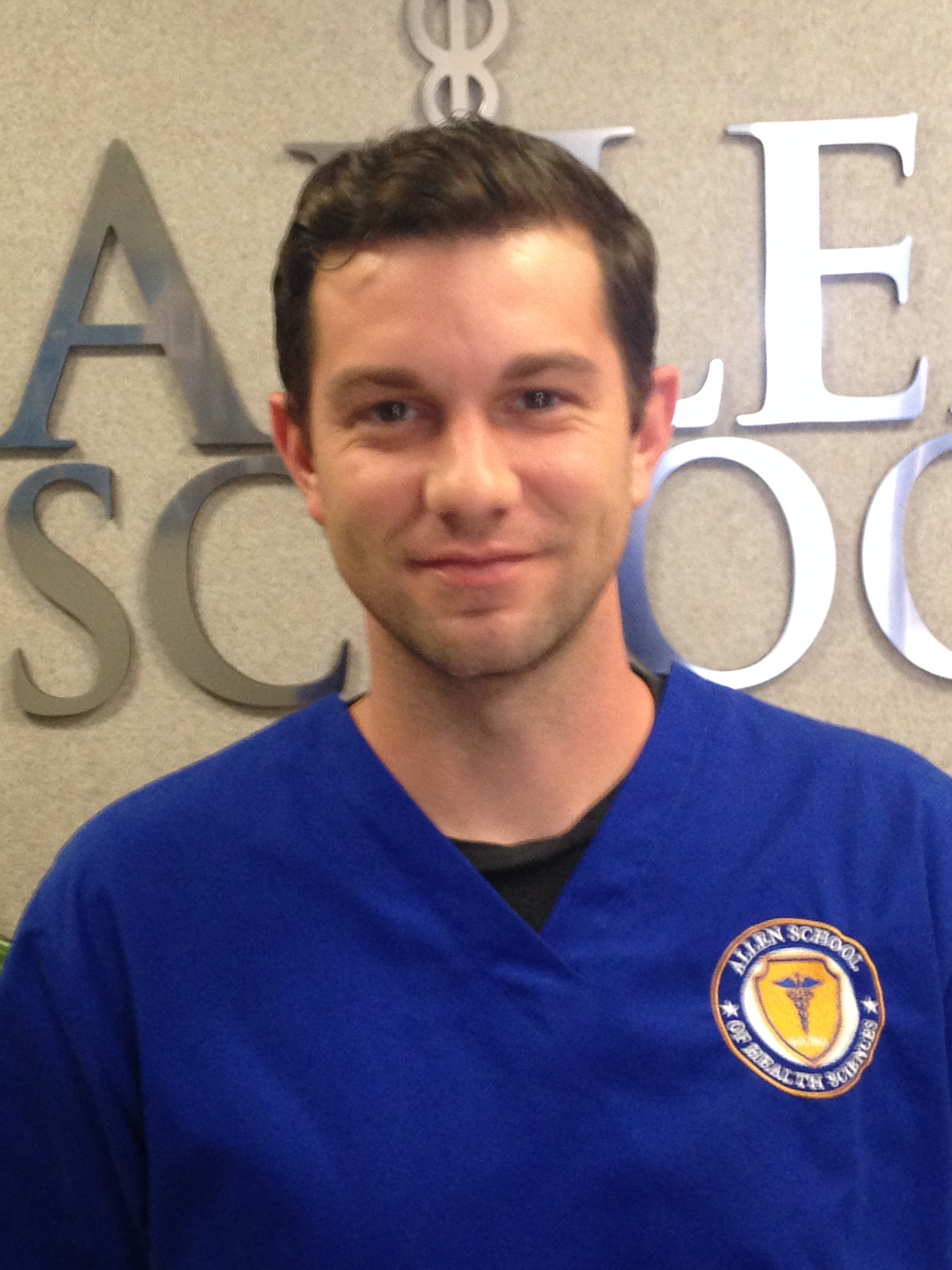 What brought you to The Allen School?
After several types of jobs, an associate's degree, and considering a variety of four-year college degrees, I just knew that I wanted to continue my education in the medical field. I had experience already. I served five years in the Navy as a medic, but it had been a while ago, so I wanted to bring my skills back up to standards. Also, I wasn't just concerned with the graduation rate or certifications from a school. I wanted to be part of a community again, a group of people that wanted to help others as much as I did. When I started my classes at Allen School, it was easy to see that the staff and students all shared that belief and passion as well.
How did your experience at The Allen School prepare you for what you are doing today?
Starting off on the right foot is so important to becoming the best medical professional you can be and making yourself and others proud by doing what you love. A good education is just the beginning; you'll go into a field that's ever-changing and always improving on itself, so there's always something new to learn.
What made you go into this field?
Before The Allen School, I had already had experience in the medical field as a Navy medic. I served for five years but wanted to pursue an education in order to improve my skills and bring my knowledge up to current standards.
What are your ultimate career goals in the medical field?
I'm still thinking about my long-term career goals, but some options I'm considering include nursing or working as a physician's assistant.
What are some of the most important things you've learned at The Allen School?
At The Allen School, the instructors and staff truly care about your success and the quality of your skills. They want you to go into the community and help those who cannot help themselves, just as they would. Being able to be a part of a school where everybody shares these common beliefs is an excellent experience.
Find Your Professional Path at The Allen School
If you're ready to start working towards the career you've always dreamed of, The Allen School is an excellent first step. We're honored to be the starting point for so many students' professional goals as we help our graduates build the skills, knowledge, and experience they need to succeed. Our passionate educators are experts in their field, supplying you with the excellent educational foundation and hands-on experiences to tackle your biggest career dreams.
Contact your local Allen School
today for more information about the enrollment process today!