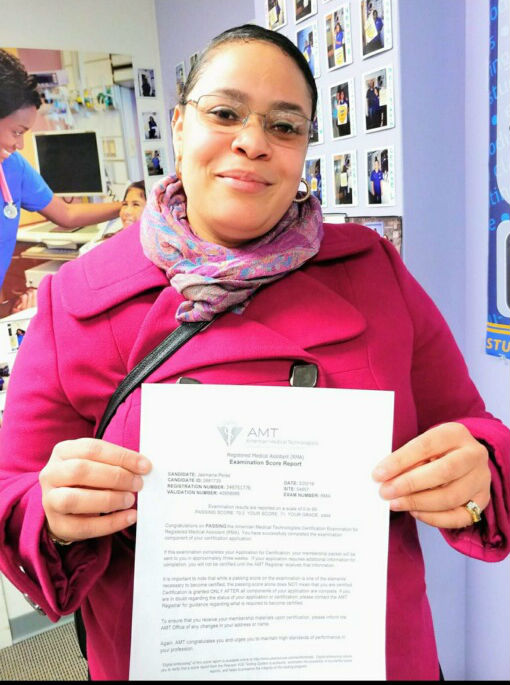 What brought me to The Allen School?
The fact that I wanted more for myself, my daughter and the fact that The Allen School lets you kick start your career in 9 short months was perfect when I thought impossible.
How did my experience at Allen school prepare me for what I am doing today?
It gave me the fundamentals I needed to grow and harness my medical knowledge which is needed for my career to take off.
What made you go into this field?
My mom is an Allen School Graduate and if she can do it as a single mother so could I. She really supported my dreams along with Gabby, the teachers, and staff.
My advice for Allen School students and alumni is:
Never give up and remember your dreams and goals are bigger than your struggles and hardships.
My ultimate career goal is:
To become a physician's assistant or an RN.
What're the most important things you have learned?
Never give up and it is okay to be open about what you're going through cause you never know who is going through it as well. Be supportive to everyone cause sometimes a smile means the world to someone.