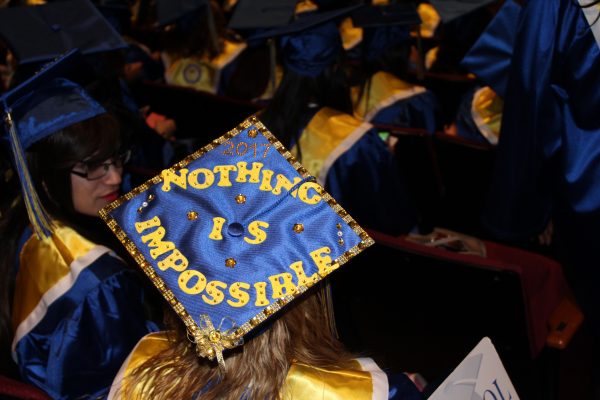 Pomp and Circumstance – We all know the song, but why do we play it at graduations? The song was composed in 1901 by Edward Elgar for the coronation of Britain's King Edward VII. Four years after this Elgar received an honorary doctorate from Yale and the song was played when he crossed the stage. After this many Ivy League schools began to play the song at graduation and it has since become an American tradition.
Funny Hats – Those square caps known as mortar boards are believed to be based on a similar hat that was known as a biretta, which was worn by Roman Catholic clergy. In the 14th and 15th century the biretta was commonly worn by artists and scholars. This symbol has endured through the centuries until today when the mortar board and gown have become the tradition for graduation garb everywhere.
Moving of the Tassel – At the beginning of the ceremony the tassel is worn on the right side of your hat. Once you receive your certificate there will come a point in the ceremony where you get to move the tassel to the left. This symbolizes the transition from being a candidate or student to having actually completed and earned your degree.
Tossing Of the Cap – Believe it or not you can look to the US Navy for this tradition. The 1912 graduating class of the Naval Academy was the first class to graduate as fully commissioned officers, and received their officer hats at graduation. This left them free to toss their old hats away without worrying about getting them back. The tradition has since caught on as a symbol of ending a chapter in a graduate's life and beginning a new one.
The Allen School is so very proud of all of our 2018 graduates. We look forward to seeing you all begin exciting new careers in healthcare, and are honored we could help you start this journey. From the Allen School Family to all of you, Congratulations!