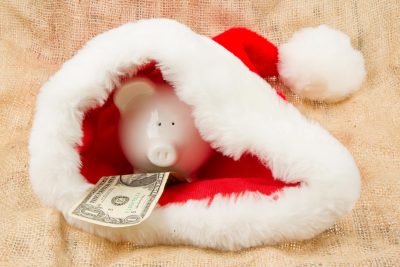 Decide on a Budget – And stick to it. Decide up front how much you can truly afford to spend and don't go above it. Remember this time next year you may be finished with school and starting a whole new career.
Make A List – You may need to scale down your gift giving this year and that's OK. Make a list of the people who you truly want to give a gift to and then consider doing other things for the people outside that list like baking them treats or simply spending time with them
Ebay – Not only can you find some amazing deals but you may find some truly unexpected treasures. Often times this is a great way to save on shipping as well. And, because you are looking for specific items you won't get distracted into buying other items like you may in a store.
Secret Santa – If you have a large family or group of friends suggest doing a secret Santa instead of everyone trying to buy gifts for everyone who will be there. By only needing to purchase one gift instead of many you may actually be able to give more than you could have otherwise.
Skip Shopping – Homemade gifts are great. As are gifts of time and services. Chances are your mom rather have something you made or spend time with you instead of getting something store bought.
And if you are still looking for a great gift to give yourself, your friends or your family give them the gift of education. Classes are enrolling now for 2018. You could help yourself or someone you know start on the path to a rewarding new career. For more information please visit our website at www.allenschool.edu