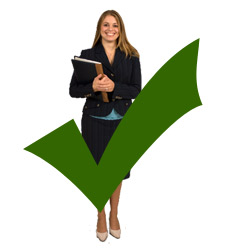 you've completed medical assistant training at the Allen School
and you're about to set out to land a new job in an exciting field.  Or perhaps you're long past having completed nursing assistant training and have already worked in a few places.  Either way, there are things you should know how to avoid if you don't wish to torpedo your chances during the all-important job interview process.  After all, you won't know if you blew the job interview.  You just won't get a callback.  They certainly won't call you back to debrief you on how/when you blew the opportunity. So here are some fantastic tips on ways hiring managers report, candidates take themselves out of the running, and oftentimes not even knowingly.
You Were Inflexible in Scheduling
The interview is only a small portion of what is used to gauge your suitability.  Many other factors – some overt and some intuitive – are factored into the decision to "hire" or "pass".  When called to schedule an interview, if you seem inflexible about the time they offer, it can be a serious strike against you.  Yes, we're all busy and perhaps the hiring manager offered a time you simply could not be available.  Unless it is impossible, you should try to accept the time they wish to offer.  If you cannot, be ready with several other suggestions for times that work for you so that you come across as both responsible and flexible.
You Arrived Too Early (or Late!)
Everyone knows it is a dealbreaker to arrive at your interview late (especially without calling to let the interviewer know).  But being too early is also a turn-off for many hiring managers. Being there a half hour or more early is a bad plan.  It conveys that you think the interviewer doesn't have lots of other tasks to address.  If you do arrive too early, it is best to wait outside until just 5 to 10 minutes before your appointment.  Go sit in the park or have a cup of coffee instead of lingering on the waiting room couch.
You Weren't Cool to the Gatekeeper
You may not know it, but receptionists hold a lot of power over your candidacy.  They can (and often do) report on your behavior and attitude to the interviewer.  So (and this really should go without saying) be courteous and friendly with reception.  While waiting, be well-mannered.  Don't for example yak away on your cell phone.  Be professional with a quiet air of dignity.
You Used Your CV as a Script
The CV (or resume if you prefer) is the tool that gets you the interview.  It is not a cheat sheet for you to parrot back to the interviewer.  They can read and have already reviewed what you wrote on your resume.  Use the time instead to talk about how your qualifications and experience will bring value to the role you're applying for.  If you've just completed your nursing assistant training and don't have much on-the-job experience to tout, talk instead about how you bring the same dedication and effort you brought to nursing assistant training to the tasks you'll be assigned on the job.
Failed to Ask Questions
Most hiring managers agree that the candidate who doesn't ask any questions when given the opportunity to do so is often not well-engaged with the opportunity.  Don't ask pointless questions either, just to have something to ask.  Do your homework about the position, the company, etc., and then ask a few cogent, thoughtful questions.  After all, before you're hired is the right time to ask.  Once you've accepted the job, should you encounter facets of the role that you find objectionable, it is too late to lodge complaints because you've already accepted the job and the terms. Be sure to
keep up-to-date with our blog
at the
Allen School of Health Sciences
for more information!