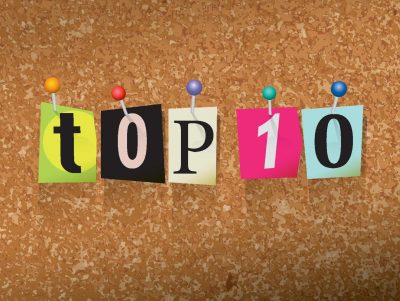 Top 10 Reasons to Become A Medical Assistant
The Satisfaction of Helping others in their time of need
Healthcare Careers often offer long-term Career Advancement Opportunities
Medical Assistants work in a fast-paced exciting environment
Above Average Career Growth is happening now
Increased Career Security & Stability
Interaction with Patients and provide clinical support
Variety of Work Settings & Facilities
In Demand Skills Sets that Healthcare Facilities are looking for from graduates
Increased Financial Stability
Earn Respect and Pride as a Healthcare Professional
A typical Medical Assistant enjoys a great deal of
Job Flexibility.
Whether you're an early bird or a night owl there are often shifts available to you as a Medical Assistant that will fit your lifestyle. Urgent Care settings often have overnight shifts and weekends available,   whereas clinics and doctors' offices let you enjoy a more traditional work schedule and often allow you to have nights, weekends, and holidays off. Medical Assistants have
Career Stability
with
New York
being among the top states in the US with the
highest employment levels
for Medical Assistants. There's
Above Average Job Growth
in the medical field and for Medical Assistants in particular. According to the
Bureau of Labor Statistics
annual job openings for Medical Assistant are expected to grow by up to 23% nationwide from 2014 to 2024. It's more important than ever to act while the timing is right and there is growth happening in this exciting field. Being a Medical Assistant is a very
Fulfilling Career
. Medical Assistants are at the front line of patient care and get to take an active role in helping patients improve their health and wellbeing. It's a career you can be proud of while earing respect from your family and friends. As the population in the US ages there will be an
Increase in Patients needing medical care
. This means there will be further need for Medical Assistants. The
Bureau of Labor Statistics
states: The growth of the aging baby-boom population will continue to increase demand for preventive medical services, which are often provided by physicians. As their practices expand, physicians will hire more assistants to perform routine administrative and clinical duties, allowing the physicians to see more patients. Medical Assistants enjoy a
Variety of Work Settings
.
Medical assistants
can be found in a variety of healthcare services are provided such as doctors' offices to specialty clinics there's a work setting that's a perfect match for you. Pediatrics, Oncology, Cardiology, and everything in between need qualified Medical Assistants to help provide quality patient care. Medical Assisting can be a
Gateway to Other Careers
. For some Medical Assisting is a lifelong career, for others it's simply the beginning. Medical Assisting students at the Allen School have gone on to become Office Managers, Nurses, Clinic Leads, and beyond.
Medical Assistants
can get in the field faster and enjoy a
Shorter Training Time
than many other careers in the medical field. Students at the Allen School may be in the field and working in as few as 9 months. This allows you to start building your professional reputation as a quality healthcare provider faster than many other degree and advanced programs are able to. Medical Assistants have the
Satisfaction of Helping Others
every day in their careers. There's simply nothing more rewarding than being part of a team that helped a patient feel better and get healthier. Every day you will have the opportunity to touch someone's life and help them improve their health and well being. Medical Assistants enjoy
Multiple Job Duties
every day. From the front office to the back office you'll enjoy performing tasks such as: updating and managing patient medical records, scheduling appointments, managing the medical supply inventory, preparing patients for the physician and assisting with examinations, drawing blood and performing waived lab tests, and even performing electrocardiography (EKG). So what are you waiting for? Our Medical Assistant classes are enrolling now at all locations! Our classes are kept small and taught by highly qualified professionals to help give you the skills you need to be successful as a healthcare professional. The
Allen School of Health Sciences
has over 55 years of experience in helping students just like YOU reach their personal and professional goals. Please visit our website at
https://www.allenschool.edu/
or give us a call
877-591-8753
.