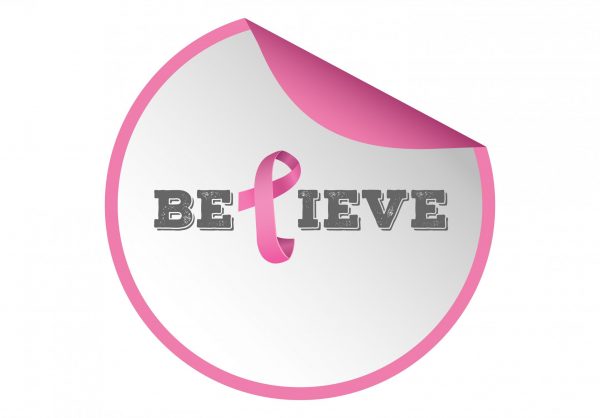 Institution For HOPE: Breast Cancer Awareness
The month of October has become very pink over the past several years as more and more people, businesses and institutions begin to support a very important cause: Breast Cancer Awareness. This devastating disease affects millions of women and men every year and it takes everyone's support to raise funds for research and education to help not only treat this devastating illness but also work towards preventing it for future generations. City of Hope; an organization founded in 1913 and dedicated to the treatment of cancer, diabetes and other diseases, compiled a list of 31 breast cancer facts for this month, one for every day of October.  You can read the entire list
here
, but some of the top facts and figures are:
A woman born today has about a one in eight chance of being diagnosed with breast cancer in her lifetime, according to theNational Cancer Institute.
The leading risk factor for breast cancer is simply being a woman. Thoughbreast cancer does occur in men, the disease is 100 times more common in women than in men.
The American Cancer Society estimates about 2.8 million women with a history of breast cancer live in the U.S.
According to the American Cancer Society, breast cancer accounts for 29 percent of newly diagnosed cancers.
Quit smoking to control risk of many diseases, including breast cancer. Younger women who smoke have a higher risk of breast cancer than their nonsmoking peers.
The Allen School of Health Sciences is proud to support many great causes throughout the year. Raising funds and awareness for Breast Cancer Awareness in October is one of the most important initiatives we have. Our students dedicate their time and resources throughout the month to educating themselves and others on risk factors, preventions, and treatments of this disease. Additionally they raise funds through bake sales, pot lucks, and donations to give towards research and education. Both of our New York campuses are proud participants in the Making Strides Walk in Brooklyn and Queens every year. At the Allen School we pride ourselves on taking our education beyond the classroom and into the community. We feel our students learn best by doing and we can think of no better way to foster a sense of learning and compassion in their chosen fields than by supporting great causes like Breast Cancer awareness. If you are ready to be part of an institution like ours please visit our website at
www.allenschool.edu
or give us a call at 877-591-8753 to learn more today.