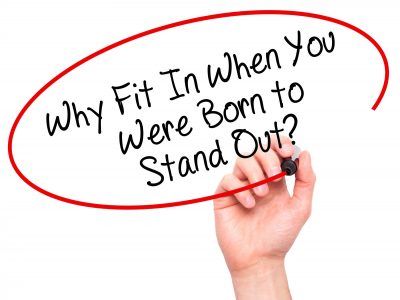 5 Ways You Can Stand Apart From the Medical Assistant Crowd
Everyone knows that an employer is looking for the very best candidates for their open positions. You have already taken the first step to becoming that candidate by choosing to take classes with the Allen School of Health Sciences, but what else can you do to stand out and land your dream job?
Grades and Attendance – This is an easy one. By getting good grades you show that you have the knowledge needed to be a successful Medical Assistant. Getting perfect attendance demonstrates to your employer that you are dedicated and will mostly likely continue this trend as you begin your new career. Perfect attendance while you attend your internship will be even more impressive to your potential new employer.
Get A Healthcare-Related Job – There are many positions available in the healthcare setting that you can secure during school to help you get a leg-up on the competition. You can work in the nutrition department, as a receptionist or unit secretary, or even in patient transport. Check your local hospitals and healthcare facilities to see what is available to you. This will not only get you started in healthcare, but may also offer you the opportunity to make professional connections with other healthcare providers that you can use to help secure your first position as a Medical Assistant.
Volunteer – Many healthcare facilities have multiple opportunities available for volunteers. In some cases you can even choose to volunteer in a specific unit like pediatrics or oncology. Volunteering will not only give you the chance to gain experience in a healthcare setting, but it will also show your dedication to your future employer, while building your resume at the same time.
Get Certified – Nothing shows your understanding of your chosen field more than obtaining your certification. Not only will this set you above the crowd, but it will also show a potential employer that you are dedicated to the field and will make a good long term prospect for their position.
Always say "Yes" – Whether it's during your time in class or out on your internship site take every opportunity you can to add to your skillset. If you are ever asked to step beyond what you have learned in class and try something new be sure to seize the opportunity and make yourself a stronger future candidate for any positions that come along. Even the smallest bit of experience could be all it takes to get you a job offer over another candidate.
The Allen School is dedicated to helping our students live their dreams of a career in the field of healthcare. Whether you choose a hands-on career as a Medical Assistant, or enjoy the analytical structure of Medical Insurance Billing and Coding we can help you get started on the path to your dream career. Our final classes of 2016 are enrolling now for all programs. Please visit
www.AllenSchool.edu
or give us a call at 877-591-8753 to get started today.