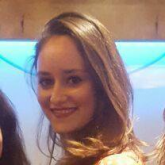 Rochel Perlman
Medical Insurance Billing and Coding
Graduate - January 2017
Resides in New York
Allen School has helped me in so many ways. Personally, it has given me a support system and sounding board in my classmates. I also feel comfortable enough with my Professors to ask any questions I have on any of the lessons we learned and even personal things, such as their opinions and input into my career choices.
Professionally, Allen School has given me the beginning of a network. Having contacts in the Medical Billing and Coding field is very important. Allen gave me the start of a network and the skills to continue building and evolving in my career.
My experience in the classroom was different depending on the instructor. The tone and seriousness of each class is dependent on the professor. This lends some ease in the classes. As opposed to the same kind of class every day for 9 months, there is a turnover every 6 weeks. This means you get to meet a new Professor, some new classmates, reunite with old ones, and learn different tricks and ways of doing things. With each new Professor, new tricks of the trade are taught and shared.
My classmates and I are still in touch and we share our successes and failures in our professional lives, as well as our personal ones.
A few things to keep in mind when you begin as a student:
Firstly, do your homework as early in the week as possible. Homework can be resubmitted, discussion threads can be corrected, and quizzes have as many tries as necessary. As soon as I finished the required reading Sunday mornings, I would begin a quiz. Quizzes help familiarize you with the material you will be focusing on for the coming week, as well as help boost your grade.
Additionally, Professors are happy and willing to answer any questions. Ask, don't wait for someone else to ask or hope you'll be okay. Every detail counts and it's a shame to lose points because you are shy. Instructors welcome questions and are very clear with their answers.
Also, communicate with your classmates. Our module has a Facebook group that is still in use and that was very helpful during classes. When a student had trouble getting into class, this was an easy way of passing the message along to the Professor. Or if a question about a class or assignment came up, classmates often helped each other research. Even just for moral support and commiseration during tough assignments, every little bit helps.
Lastly, be patient with yourself. It's amazing how many things frustrated me in the first few weeks of class that I can now do in my sleep. For those with computer difficulties, repetition, repetition, repetition. No matter how frustrating the small parts of the process are, the result is 1,000% worth it. This is something you want to succeed in and you can. There is nothing more satisfying than getting that diploma and knowing you did the best you could do and that you aced it!
I am so excited to have graduated! Not to mention proud and satisfied with my work! I am also thrilled that doing the work is as interesting in the real world as it was in class. Although it is in a very different environment and the challenges aren't necessarily the same. The feeling of accomplishment at a balanced bill or finding the right code is incomparable! It is the best feeling in the world! Thank you, Allen School for giving me the skills and tools to take my interests and build them into a successful career!