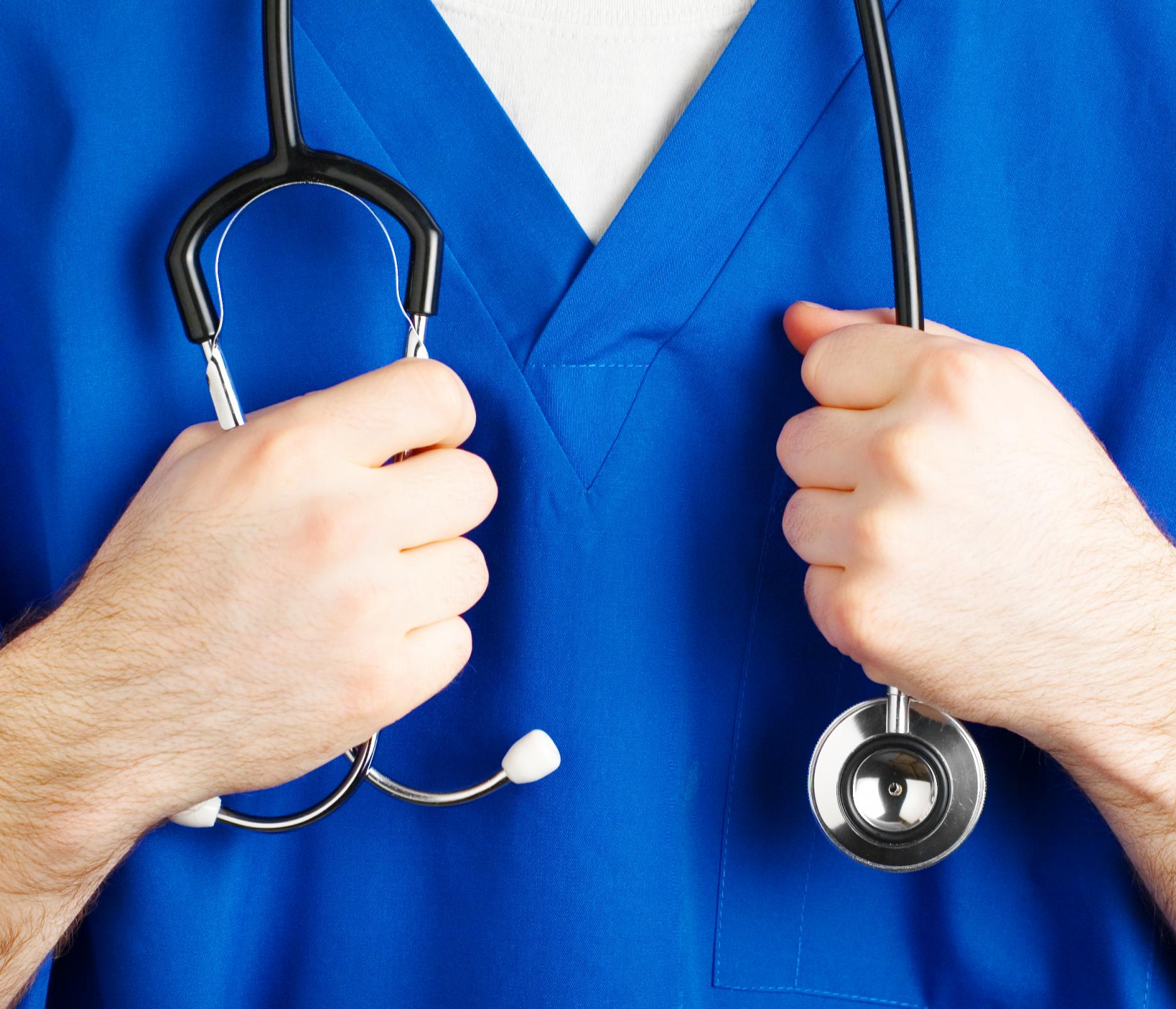 Check the Price Tag – Scrubs can range in price from clearance rack special to designer jeans money. Keep your working environment in mind when you begin to shop. If you are likely to get your scrubs stained or soiled regularly there's no point in buying top of the line expensive pieces. However be warned that going cheap may cost you in the long run as these are more likely to wear out and need replacing more often
All the Pretty Colors! – It can be tempting to buy a rainbow of colors and patterns, but again this can be pricey. Also be sure to check with your employer on what is acceptable. One way to save some money is to stick to black pants and choose colorful shirts. Also if acceptable, you can buy white scrubs and have fun doing some tie-dying or other creative decorations. Just don't forget to check with your boss first.
It's All About Accessories – Solid colored scrubs can be dressed up with a contrasting shirt underneath or fun shoes. You can also add a bit of bling to pockets, collars, and sleeves to make them pop.
Get the Right Fit – You will find many different styles, cuts, and fits of scrubs available. Take the time to try scrubs on to get a good fit and feel comfortable. Also make sure you have enough pockets to hold all your supplies.
Have the Right Mindset – Remember every time you wear your scrubs that you are representing yourself as a professional that your patients and co-workers will count on and look to for reassurance and help. Make sure you represent YOUR new career every time you wear your scrubs.
Now back to those great Allen School Blue scrubs we mentioned earlier. Are you ready to get your own pair and start on a path to a great new career? Summer classes are enrolling now and filling fast. Visit
www.allenschool.edu
to learn more today!