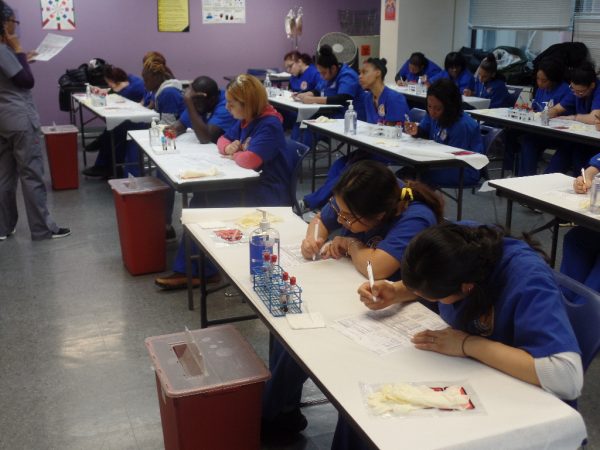 Are the Instructors Qualified? – The instructors should be experts in the field of healthcare and should specialize in the field they are teaching.
Is the Institution Accredited? – The accreditation of the institution is very important as this determines not only the quality of the education you will receive, but also what benefits, such as Financial Aid that may be available to you as a student.
What Kind Of Support Services will I receive while I'm in school? – Classwork is an important piece of the puzzle when it comes to starting your new career, but what else does the institution offer? While you are in school be sure to ask about things like tutoring and extra practice sessions.
What types of Career Services are offered? – Let's face it; you are going to school to start a new career. The school you choose should offer you all the support they can to help you get started.
Do you offer any opportunities to build my resume outside of course work? – For many this is their first time working in the field of healthcare and it's important to build relevant experience on your resume prior to completing school.
Finding the right school to fit your needs and life style can be a daunting task, but with a little research you will find the perfect match for your needs. We sincerely hope that you find your place in the Allen School family. If you're ready to take the next step and tour our campus and learn more about our programs please give us a call at 877-591-8753 or visit www.allenschool.edu.