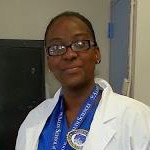 Alicia Christiani
Medical Assistant
Graduate - February 2014
Resides in New York
NOTHING IS IMPOSSIBLE IF YOU BELIEVE!
My experience throughout my education at the Allen School has been nothing but a great path to success! The professors and the entire staff always motivated us as students and as future medical assistants. I personally THANK the Allen School for my success in both my education and in the career path that I choose. To Jackie and Armando from the Career Services department —THANK YOU for always believing in me and telling me that nothing is too hard to accomplish.
** Thank you to everyone at the Allen School! It is the school to attend…you just have to believe in yourself!