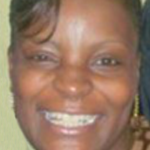 Deidre Gay
Medical Insurance Billing and Coding
Graduate - November 2011
Resides in Indiana
I am proud to say that I'm a graduate from the Allen School! I was enrolled in the medical billing and coding online program and I graduated in November 2011 with a 3.75 GPA.
Attending the Allen School taught me all of the essential information necessary to work as an entry-level medical billing specialist. Additionally, the Internship/Examination Preparation class has prepared me for the Certified Professional Coder (CPC) exam, which I plan to take later this year. With all the valuable, well-rounded information I've acquired from the Allen School, I am very confident that I will pass!
The online classes were convenient, and the elluminate live (online, in real-time) medical billing class meetings were very interactive. It's a great tool that offers a hands-on learning format where you can ask questions, look at presentations and interact with your instructor and classmates.
I'd also like to commend the Career Services department for supporting me, and providing job prospects and consistent guidance since my graduation. Currently, the medical billing education, training and experience I received from the Allen School has allowed me to make my contributions as a data-entry volunteer in various departments at Parkview Regional Hospital in Fort-Wayne, Indiana. It's my first step in what I plan to be a long and rewarding career as a medical professional.