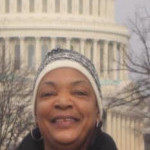 Marilyn Upson
Medical Assistant
Graduate - November 2013
Resides in New York
I attended the Allen School and graduated in 1984 with a certificate in Medical Office Assistant. I worked as a Dental Receptionist from 1984 to 1994. I then took my career in a new direction and changed career paths as a Research Assistant in the Financial Field. It was a great job but my heart was not in it. When my job in the financial field was eliminated, after 18 years, I felt that it was truly a blessing.
Now I can restart my career and do what I love and have a passion for — helping people in the healthcare field.
I know the reputation of the Allen School because I attended years ago, so I applied and was accepted! I am now in classes for Medical Insurance Billing and Coding!
I know the teachers and faculty are compassionate and outstanding. They ensure you achieve your goals. I love working with people and have the motivation, dedication and desire to be a great student.I look forward to this career change and cannot wait to become a 2 time Allen School Alumni.