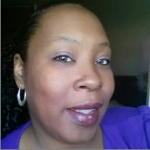 Nikita Clarke
Medical Insurance Billing and Coding
Graduate - June 2013
Resides in New York
The Allen School has helped me establish friendships among my instructors and my peers. It has also helped me with achieving the goals I have set forth, prepared me for a career in a growing field and allowed me to set standards for myself.
The online classroom was a great experience for me. With the class size being small, if we didn't understand or needed more time to get material completed, we were assisted. It was easier to comprehend when you could hear and speak in the classroom and to be able to share experiences with the rest of the class. I have built so many relationships with my peers that who were always there to help me if I was struggling. I wanted to be able to hear the instructor pronounce the medical terminology to know I was pronouncing it correctly. The online classroom with the headset allowed me to be able to do just that.
My advice to anyone going down this road would be that if I can do anyone can. This was an awesome way to go. The work load, at times, may seem a bit overwhelming but just know that with dedication and hard work it will really truly pay off in the end. The instructors are so supportive not just with school work but with the things that you may be going through in your everyday life. I had surgery while I was in school and I only took the one day (day of surgery) off from school and my instructors were there to offer me support as I was recovering and was in class the very next day. I give a huge "HI_FIVE" to all the instructors.