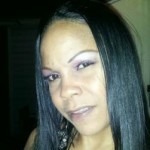 Ursula Smith
Medical Insurance Billing and Coding
Graduate - July 2014
Resides in California
After raising my children I decided it was time for a change and time for me to do something for me! When I first started thinking about returning to school I was very nervous. I heard about online education and wasn't sure if I could do it. However, after talking with Michelle Marshall in enrollment she made me believe in myself and for the first time in years I felt that I might be okay. So, I took a chance! And after the first week I knew I could do this! It was a little challenging at first but, once I got the hang of it and on a daily routine, I even impressed myself. Fortunately, the Allen School Professors are wonderful and my classmates are the best! We have been a "family" since day one and we support each other every day. I have had perfect attendance and I have made Silver and Bronze Honor Roll since the second module!
I am now 4 weeks away from graduation and I already have a job as a Member Service Representative with Molina Healthcare!
Taking a chance and returning to school was one of the best decisions I have made in a long time! Allen School has been a blessing to me!