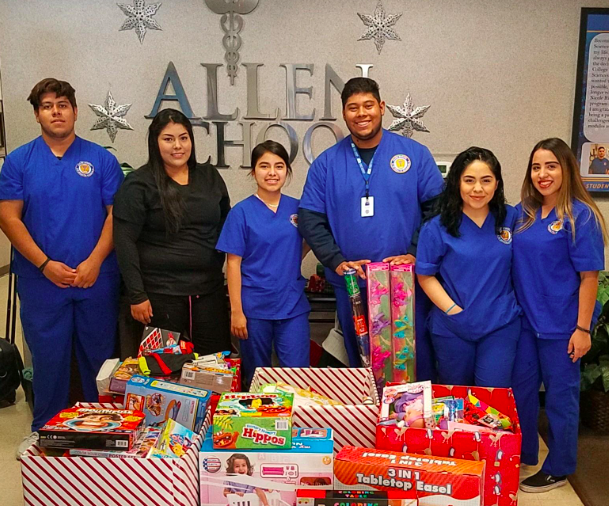 1. Personalized Stethoscope
When you think of a Medical Assistant, what are the first things that comes to mind? Scrubs, a clinic and … a stethoscope! The stethoscope is an iconic gift, and there's no doubt your MA student will be using one; so why not get it personalized? Personalization ensures no one else will take it from them and it's something they can use for years to come!
2. Writing Utensils
Medical Assistants do a lot of writing from charting your blood pressure to writing down your symptoms so they will need pens that last! Their pen should be black or blue and have grips for added comfort. Try a nice ballpoint or rollerball pen. If you want to add on to this gift idea, throw in some stationary. While Medical Assistants may not write patient information on there, they can use it to jot down notes as they answer phones or take notes on their internship.
3. Soap and Cleaning Products
Medical Assistants encounter all kinds of germs and diseases every day. For the student in your life who is beginning clinicals, a gift of luxurious soap could be the answer to killing those germs while also moisturizing their over-washed hands. You could always add this to a spa-themed gift basket of bath products or spa Gift Card to help your student unwind and relax.
4. Homemade Medical Assistant Gift
If the holiday season is putting a strain on your budget, have no fear! Everyone appreciates a homemade gift, and a Medical Assistant is no exception. Create an MA student "survival kit" with their favorite food, coffee, lotion, hand sanitizer, and anything else you can think of! They will love the creativity and thoughtfulness of this gift.
Now that you have a list of gifts for the Medical Assistant in our life, why not give back to your future healthcare worker! Are you a Medical Assistant? This is your chance to give us some ideas. Follow us on Instagram https://www.instagram.com/allen_school/ and leave your comments.
If you want to be a Medical Assistant or want to learn more, contact the Allen School today! Classes are starting soon. We cannot wait for you to become part of the Allen School family! Visit www.allenschool.edu to learn more.