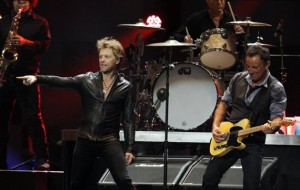 You're studying to be a certified nurse assistant, so you're already the kind of person that, by nature, is driven to help people in need.  And you're studying to earn your CNA certification with Allen School, an organization with deep roots in the New York metropolitan area.  This is an area also known for denizens who go out of their way to help each other in times of need.  Never has this been more apparent (at least not since the tragedy of 9/11) than during the aftermath of Hurricane Sandy.  Thousands of certified nursing assistants, doctors, nurses, firemen, police and first responders continue to work overtime helping those most impacted by the brutal storm and the devastation it left in its wake.  Hundreds of thousands more regular, ordinary New Yorkers have also spent countless man-hours helping folks demolish and rebuild damaged houses, collect and distribute food and clothing and all other manner of efforts in support of recovery. Last night, the musical and performing arts community came together at Madison Square Garden to put on a benefit concert billed (as the date would imply) as the 12/12/12 relief concert.  This outpouring of love and support for the people of the NY metro area on the part of our favorite musicians, comedians and actors was humbling.  From local boys turned global stars like Bruce Springsteen and Bon Jovi, to British rockers The Rolling Stones, Clapton, the Who and Roger Waters, the event was truly the boost New Yorkers needed to continue to slog through difficult recovery. 
Dig this awesome slide show
of shots from the event. Did you see any of it on the Tee Vee?  Or were any of our CNA training students perchance in the audience at the Garden?  Share your reviews of this event in the comments!