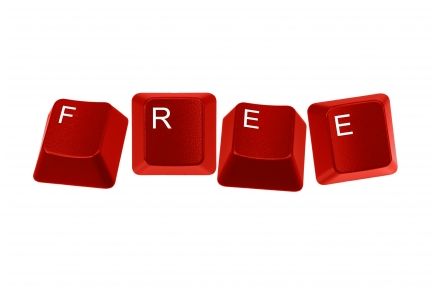 For those
studying online medical billing with the Allen School, the recent release of Windows 10
, the newest operating system out of Redmond, WA represents the opportunity to have the latest and greatest suite of tools for highly effective online study.   We've been covering the run up to the release of Windows 10 since having a solid computer workstation is essential to learning online.  Now that Windows 10 has been made publicly available and many of our student/readers have doubtlessly upgraded, we'd like to offer the following five add-on software tools available to those using Windows 10.
1)  LibreOffice
Windows 10 doesn't come with any decent word processing applications included.  There are several free office suites available out there including mobile versions of Microsoft Office.  But these aren't well-suited for desktop use.  Luckily, LibreOffice is a free suite of office tools that are almost exactly the same in terms of functionality as MS Office, without the big price tag.  Check it out
here
.
2)  VLC
Windows 10 doesn't include the Windows Media Player app that came with earlier operating systems.  But never fear.  You can get a very capable media player software package for free from VLC and get back to watching DVDs in between marathon study sessions.  Download for free at
this link
.
3)  GIMP
Windows 10 does have a photo editing app included but it is not as robust in its features as GIMP which is a full-featured alternative to Photoshop (which itself costs hundreds of dollars). 
Download GIMP for free here
.
4)  Chrome
Yes, Windows 10 comes with a long-awaited replacement for the Internet Explorer browser which has been outclassed lately by competing browsers like Firefox and Chrome.  The new Edge browser from Microsoft is included in the Windows 10 download.  But, we're still partial to Google's Chrome browser which (according to this blogger's anecdotal testing) still seems to be a faster page-loading, web-surfing tool. 
This is especially important to those studying online medical billing
.  To download Chrome, visit
here
.
5)  Spotify
Who doesn't fancy a little music to study by?  Windows 10 comes with the Groove music app which works quite well, but it also comes with a $9.99 monthly fee to use.  So if you fancy a bit of music without the monthly billing, try Spotify which you can
download for free here.