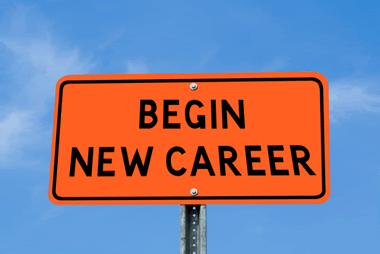 Entrepreneur
magazine recently published
an article
listing 9 reasons to change your career.  We've put a little spin on it to help persuade those who may be considering changing their careers and
pursuing a new life as a certified nurse assistant.
You didn't chose your current career.  Maybe your family had a job for you right out of high school.  Maybe it was in a field you have no passion for.  Don't settle for a lifetime of work in a field you cannot stand.  Become a certified nurse assistant today!
The economy hit your field hard.  That's unfortunate.  However, the medical industry and jobs like certified nurse assistant are consistently listed among those most resistant to economic fluctuation and poised for growth over the next decade.
You've developed an interest in an emerging industry.  Health care is always an emerging industry with scientific breakthroughs happening all the time.  Plus, it is a field poised for continued growth as the American population ages.
You hit a ceiling. If you've come as far up the ladder as you can in a dead end field, there's plenty of room for growth among the ranks of certified nurse assistants in hospitals and doctors' offices across the USA.
You need significantly more money.  Ear far more as a certified nurse assistant than you would in a retail or service industry job.
Your talents don't match your field.  Certified nurse assistants are known to be people with great empathy, compassion and a drive to help heal the sick.  If those skills aren't valued in your current role, perhaps you should consider a change.
You have a major change in perspective.  Perhaps it isn't financial or material rewards that drive your passion to serve.  You will have a hard time finding a job more personally rewarding than being a certified nursing assistant.
The challenge is gone.  You're not feeling motivated or challenged in your current gig?  Certified nursing assistants' lives on the job are anything but boring.  The challenge of bringing people back to health is an ongoing and limitless one.
You're burnt out.  It happens.  If you feel like a change is in order, consider the role of certified nurse assistant and explore if it may be the new career you've been seeking!