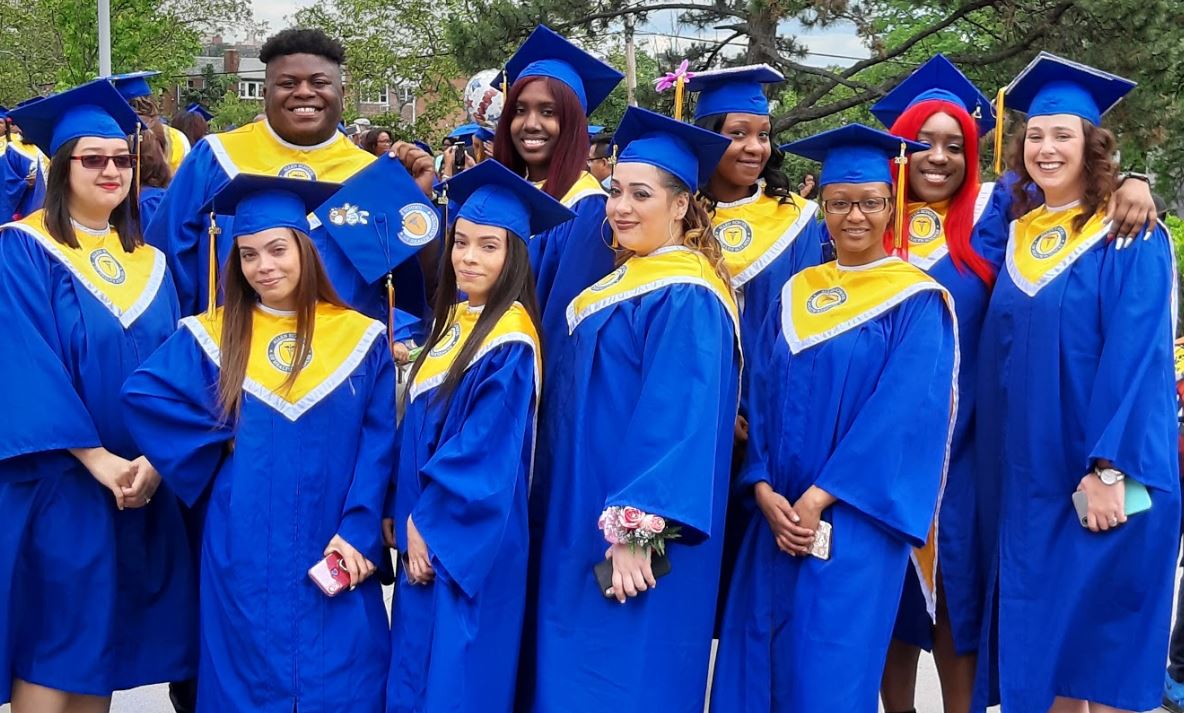 (photo taken pre-pandemic)
A new year, another Medical Assisting class graduates! YOU can be next!
A new year can be the perfect time for a new start. For many people, it's an opportunity to think about a new job. If you've been thinking about a new career as a certified Medical Assistant, this may be the push you need to begin making that idea a reality
 Would this field be a good fit for you?
When you're considering a new career, it's important to determine if the role would be a good fit. For Certified Medical Assistants, the following qualities and attributes are important to succeed: empathy, integrity, and dependability, ability to manage stress, strong communication skills and compassion.
Why are those particular skills so crucial for this role? Medical Assistants may have administrative or clinical duties, or both, depending on the work setting. Duties may include greeting patients, updating medical records, preparing patients for their exam, drawing blood, and assisting with medication. For all these duties, as well as any others that may be assigned, the qualities and attributes listed above would help the individual provide patients with the best possible care. 
 Education and Certification
If this field sounds like a good fit for you, it's time to begin finding a program that will give you the educational foundation you need to pursue it. Do your homework and find the program that best meets your needs in terms of scheduling, flexibility, learning style, cost and any other issues that maybe part of the decision. For nearly 60 years the Allen School of Health Sciences has trained thousands of people for their careers in healthcare.
Looking ahead
There's good news as far as job security in this field. Employment of Medical Assistants is projected to grow 23% from 2018-2028, much faster than the average for all occupations. This is largely due to the aging of the baby boomer population, which has increased the need for preventive medical services. This is good news for people who are considering this field. 
(https://www.bls.gov/ooh/healthcare/medical-assistants.htm)
There are opportunities for personal growth as well. After you work in an entry-level Medical Assistant position, moving into a medical specialty may offer better opportunities. The longer you work in a specialty practice that you enjoy, the more valuable your skills and knowledge will become to your employer. 
Will it be easy? Nope. Will it be worth it? Absolutely. At the Allen School of Health Sciences, we specialize in helping students reach their education and career goals. Are you ready to start the new year with a new career? Contact the Allen School today! We are enrolling now for our winter classes and cannot wait for you to become part of the Allen School family. Visit www.allenschool.edu to learn more.
-Allen School